Testimonials —> [Client Success Story – Physician, Los Angeles (California)]
CLICK For All Client Success Stories
CLICK the following

to read categorized 'Client Success Stories' 
[read more…]—–
1) Personal Matchmaking [read more…]
2) Online Dating Support & Strategy [read more….]
3) Dating and Relationship Coaching [read more…]
Client Success Story – Physician, Los Angeles | California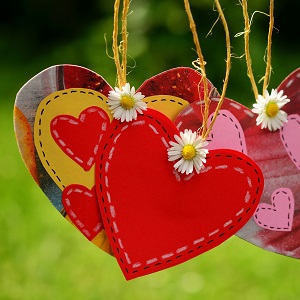 I have been able to attract dates and relationships but not the ideal person so I decided to retain the expertise of Jasbina to see how I can improve myself in this world of dating and relationships.
On my first coaching call I was amazed by how quickly she identified subtle communication errors of which I was not aware.
I was intrigued and excited to learn so much out of the first coaching call. It was an eye-opening experience!
I am very excited about this journey I am taking to learn, grow and attract the soulmate I am ready to meet!
—–
CLIENT UPDATE …
3 months into retaining Jasbina I am now exclusively dating a genuinely wonderful man who far exceeds my expectations.
In the past I had no issues meeting people but attracting the one was a challenge. With her coaching I was able to choose the one I wanted rather than meet one person and become exclusive.
I was amazed a little tweaking of the communication gives a new perspective especially in communicating with the kind of men you want. This was a new experience and a lot of learning on my part.
In some way it was self-discovery to me – she identified where I was challenged during our coaching sessions.
She was able to help me in many ways from the online profile, to choose the attire to the particular event to addressing my concerns and communicating my needs to him – her coaching was timely and very helpful.
It's the beginning of my exciting journey with this awesome human being and I am thankful and looking forward to Jasbina's continued coaching and insight!
I wouldn't hesitate to recommend her services!
~ Physician, Los Angeles (California)
[popup-contact-form id="1″ title="Contact Us"]