Testimonials —> [Client Success Story – Physician, Dallas (TX)]
CLICK For All Client Success Stories
CLICK the following

to read categorized 'Client Success Stories' 
[read more…]—–
1) Personal Matchmaking & Customized Search [read more…]
2) Dating & Relationship Coaching [read more…]
3) Online Dating Support & Strategy [read more….]
Client Success Story – Physician, Dallas | Texas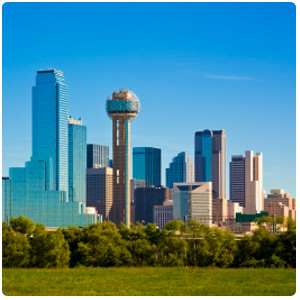 In a very thorough and scrutinizing effort to find the optimal resource to help me "get back out there" after my divorce, I sought a comprehensive program
– one that would bring me high quality potentials, that would search far and wide across the nation for my life partner and one that would take a genuine interest in my likings/my desires/my dreams/what makes me tick/what makes me happy – in a nutshell – what truly and deeply defines me.
In that process I came to a junction where I had to stop… a junction named Jasbina.
In Jasbina I have found everything I hold my standards to and more: Thorough attention to detail; Guidance and coaching of a wing woman who is also the support beneath my wings; An upbeat and ever positive attitude to keep me confident and proactive on this path; A true well wisher, not afraid to tell me what I need to hear if it will make me a better catch; A gentle nudge to keep my momentum going on this sometimes unpredictable road; And somebody who is not just invested in me but self-motivated, honest & dedicated enough to be vested in making my story a success.
Jasbina and I are still traveling my road together, stopping at important intersections, discussing directions for optimal future potential, really working as a team where she is a minute to minute constant in my high priority partner search.
I couldn't imagine this journey without Jasbina & Intersections Match! I know one day soon I'll look back at this juncture in my life & thank my lucky stars for this life-changing junction called Jasbina!!!
Thank You Jasbina & Intersections Match!
—–
CLIENT UPDATE (1)…
He calls me his girlfriend. We've had a few deep and meaningful conversations, with the most important one being this past weekend…Things feel great Jasbina, my heart is happy & my mind is calm…This is very well the first time I have been in love.
I'm not using my mind to justify how I "ought to feel." It is a very novel feeling… Thank you for directing my path to this wonderful intersection Jasbina… Thank you from the bottom of my heart and from the depths of my soul. Everyone deserves to feel love intertwined with contentment and that is exactly what I feel right now…
—–
CLIENT UPDATE (2)…
Hey Jasbina,
I wanted to give you the absolutely wonderful news that WE ARE MARRIED and I COULDN'T BE HAPPIER!!!
This relationship is everything I possibly could have imagined and more… That feeling of love intertwined with contentment has been taken to an even higher level!
I can depend upon him… This man wants to take care of me thru all life's ups & downs. I don't have to be anybody but myself. If I come home from a stressful day at work or if I feel exhausted with things going on in life, he has a ready joke to lighten the mood or a warm hug to help me relax. He is sensitive to what I am going thru. He wants to listen or offer advice if it will ease a situation or dilemma. He just wants to be where I'm at… Jasbina, until him the only person who cared about how my day went was my mom!
We work together… Cook together, clean together and relax together. We shop together and laugh together and it feels totally natural… We just flow together.
He is kind, caring, positive and optimistic. He is strong yet easy going. He makes me want to give my all and be my best… Not just for him, but in life. And most importantly, HE LOVES ME!!! This comfortable heartfelt truly deep love, that people say you will know when you experience it… Is real. My family and friends say they have never seen me this happy & relaxed.
Jasbina, when I embarked on this journey with you, and you gave me guidance and advice to make me strong and confident to seek the love of my life, I could not have fathomed that someone this perfect for me even existed. You still pop into my head at times, "What would Jasbina say to do?"
Thank you Jasbina, for being an amazing coach, an inspirational wingwoman, and a pivotal & positive force to help me create the perfect relationship… My heart felt and eternal gratitude to you, My Friend, for priming me and getting me ready to live the life I've been waiting for!!!
~ Physician, Dallas (Texas)

[popup-contact-form id="1″ title="Contact Us"]