_____
 Jasbina Ahluwalia Participates in Chai Chat: American Born Confused Dating
Relationships & the Young South Asian
NetIP Conference Boston
In a time of internet dating, bio-data, long distance relationships and everything in between, what's really the best way to find that special someone? What qualities truly define a "good match"? After tying the knot and circling the fire, how do you make a modern South Asian marriage work?
You've heard more than your share of traditional advice from your parents, dating tips from your friends and modern research from the experts, but who   actually know what's best?
If you're as confused as every other single South Asian out there, come share your ideas and questions on this intriguing and ever-complicated topic. Hear what a trained psychologist, experienced matchmaker and well-intentioned uncle have to say about blending the best of eastern and western philosophies on dating, marriage and beyond…
Sample Discussion Questions:
Finding a Match
My criteria for whom I want to date is so specific (religion, community, family, looks, income) that I never meet dateable men/women. What are the essential qualities the right person?
Are people finding success in online dating? What are the successful people doing?
What is the best advice for making a long distance relationship work?
How long should you date someone before making a commitment?
Do I need to live with someone to know for sure if we are compatible?
What are the most important questions to ask oneself before saying yes to a proposal?
What are the qualities that successful relationships have?
What does the opposite sex want, really?
Conference Speakers
Speakers at the NetIP come from diverse backgrounds such as Technology, Academia, Media, Healthcare, Finance, Arts, Politics, Non-profits, Law, and Entertainment. The conference showcases the potential in each field and the power of collaboration across sectors. Something that is unrivaled and seen only at NetIP.
_____

Desh Deshpande
Chairman
Sycamore Networks


Tarun Khanna
Jorge Paulo Lemann Professor
Harvard Business School


Vikram Akula
Founder and CEO
SKS Microfinance


Timothy P. Murray
Lieutenant Governor
Massachusetts


Rajiv Satyal
The Funny Indian
Stand-up Comedy


Melanie Kannokada
Miss India America 2007


Rasika Mathur
MTV Comic & MTV Desi Anchor


Vivek Kundra
CTO
Washington DC


Abhi Shah
CEO
Clutch Group LLC


Vikram Mahidhar
Director of Operations, Deloitte Research
Deloitte Services LP


Ravi Mantha
Portfolio Manager
Pyramis Global Advisors
Fidelity Investments


Sandeep Kaujalgi
Founder, Chairman & Chief Executive Officer
Collabor Inc.


Yasheng Huang
Associate Professor of International Management
MIT Sloan School of Management


Sushil Bhatia
President & CEO
JMD Manufacturing Incorporated


Raj Melville
Principal
Ambient Engines


Dr. Harish Hande
Co-Founder
SELCO Solar Light Pvt. Ltd


Peter Haas
Executive Director
AIDG Inc.


Sheel Mohnot
Fmr Director of South Asian Operations
Kiva.org


Anupendra Sharma
Investment Partner
Siemens Venture Capital


Amar Sawhney
President and CEO
I-Therapeutix, Inc.


Pravin R. Chaturvedi
President & Chief Scientific Officer
Napo Pharmaceuticals


Dr. Sam Shekhar
Assistant Surgeon General
US Public Health Service Commissioned Corps


Anita Goel
Founder & CEO
Nanobiosym


Jim Magner
Attorney
Guardian Business Resource Center


Peter Quinn
VP, Equity Retirement Sales
Guardian


Dr. JoAnne M. Foody
Director of the Cardiovascular Wellness Center
Brigham and Women's & Faulkner Hospitals


Dr. Ami Parekh
Health Policy Expert
JD/MD, Yale University


Sharad Devarajan
Co-Founder, CEO & Publisher
Virgin Comics LLC


Falu Bakrania
Assistant Professor of Ethnic Studies
San Francisco State University


Anita Oak
Hip Hop Singer



Manish Goyal
Producer
Kissing Cousins


Sabita Singh
Judge, District Circuit Court
Commonwealth of Massachusetts


Tejal Mehta
Assistant District Attorney
Middlesex District Attorney's Office


Manisha H. Bhatt
Senior Attorney
Greater Boston Legal Services


Radha Natarajan
Trial Attorney
Committee for Public Counsel Services


Prasanna
Guitarist & Composer



Suphala
Tabla artist, Composer & Producer



Matthew Allen
Chair, Ruby Associate Professor of Music
Director of World Music Ensemble


Marc Rossi
Associate Professor of Piano and Jazz Composition
Berklee College of Music


Jerry Leake
Co-founder
Natraj


Madhu Sridhar
President and CEO
Akshaya Patra USA


Mukesh Vidyasagar
Manager of Content Development and Strategy
ABC Television


Manan Singh Katohora
Producer/Director/Writer



Suchita Vadlamani
Co-Host
Good Day Atlanta, Fox News


Kishan Putta
National Director of Indians For McCain


Joel Anand Samy
Senior Advisor for Strategic Outreach
The Heritage Foundation, Washington, DC


Dave Kumar
Attorney, Telecom Policy
Co-founder
South Asians for Obama (SAFO)


Reshma M. Saujani
Deputy General Counsel
Global alternative investment and asset management fund


Rohit Bhargava
Sr VP, Digital Strategy & Marketing
Ogilvy 360 Digital Influence


Dr. Vijay Mehta
Ex Chief of General Vascular Thoracic Section
Central Texas Veterans Health Care Systems


Natasha Khan
Exec Director and Co-Founder
Sapna Magazine


Bhuvaneshwari Bhagat
Counselor


Jasbina Ahluwalia
Founder and President
Intersections Matchmaking


Valarie Kaur
Writer, Filmmaker, Lecturer



Gabriel Dominic Brown
B.F.A. Creative Photography
Barry University


Ambreen Butt
M.F.A. Painting
Massachusetts College of Art


Carly Hutchinson
PhD candidate in Anthropology
Columbia University


Rebecca Burton
Executive Director
Kids with Cameras


Fareen Butt
Pointilist painter and Film maker



Gita Pullapilly
Journalist & Film Producer



Rajnesh Domalpalli
Director & Film Producer



Ali Khan
BA in Film Studies
Columbia University


Sarav Chithambaram
CEO
MEDIA-FACTORY LLC


Irfan Malik
Artistic Director
SAATh


Michael Singh
Artistic Director
SAATh


Naveen
Adjunct Professor
Department of Theatre Arts
Santa Monica College


Subrata Das
President
SETU


Anita Jain
Author


Raj Verma
Policy Analyst
U.S. Government Accountability Office


Ajay Gohil
Health Care Attorney





Ilyas Akbar


CPA
Retirement Planning Specialist
AXA Advisors LLC
_____
Chai Chat: American Born Confused Dating Panel
NetIP Conference Boston
Jasbina Ahluwalia
Professional Matchmaker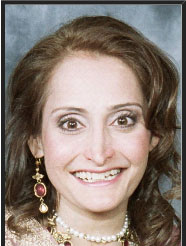 Jasbina Ahluwalia is the Founder and President of Intersections Matchmaking. Prior to becoming a CertifiedMatchmaker, Jasbina practiced law in Chicago and San Francisco. Jasbina earned her matchmaking certification from the Matchmaking Institute based in Manhattan.
Jasbina earned her J.D. from the University of Michigan Law School, and her B.A. and M.A. in philosophy from Vanderbilt University.
_____
Bhuvaneshwari Bhagat
Marriage Counselor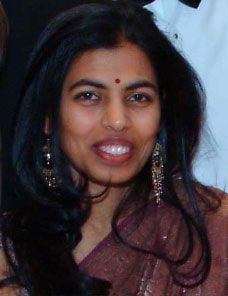 K. Bhuvaneshwari Bhagat has a Masters degree in Medical Psychiatric Social Work from the Tata Institute of Social Sciences (TISS), Bombay.
Ms. Bhagat has worked for the last seven years in the field of Behavior Modification and Counseling. Her focus has been improving the quality of life amongst South Asian families both in India and the US.
As an Indian Marriage Counselor, she is sensitive to the unique needs of the community and the cultural values that the community highly regards. Ms. Bhagat specializes in working with individuals, couples and families. In order to serve the Indian community
Ms. Bhagat offers professional and strictly confidential marriage & family counseling services. She provides traditional methods of counseling as well as other creative communication approaches for those who are not locatednearby.
Ms. Bhagat also speaks Hindi, Tamil, Telugu, Kannada, Malayalam and English and her practice is located in Manhattan.  For more information on Ms. Bhagat's practice, visithttp://www.desicounseling.com
_____
Dr. Vijay Mehta (Vijay Uncle)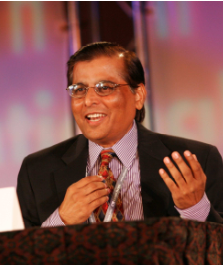 Dr. Vijay Mehta (Vijay Uncle) Ex Chief of General Vascular Thoracic Section Central Texas Veterans Health Care Systems.
With his recent retirement, Vijay Uncle is now a full time social reformer. Vijay Uncle is a sought after motivational speaker who has personally  helped hundreds of Desi youth struggling to balance the East with the West.
His natural ability to connect and understand the predicament of youth of our generation as we to balance the two hemispheres has made him popular guest at University campuses and conferences across the US.  He is returning to Net IP convention for the third time by popular demand.
You are in for a surprise as to how much he understands the relationship quagmires in our generation.
Vijay Uncle spearheaded a movement to recruit Asian Indians for the National Bone Marrow Registry. He has organized more than 250 bone marrow drives and has personally registered more than 17,000 Asian Indians for this great cause.
His new project? Vijay Uncle is currently working on a Desi Retirement Community with eventual Assisted Living and a Nursing Home. Feel free to contact him for any personal guidance. Email or IM him at VijayVIP@aol.com or checkout: www.vijayuncle.com.
_____
Natasha Khan (moderator)
Founder & Editor of Sapna Magazine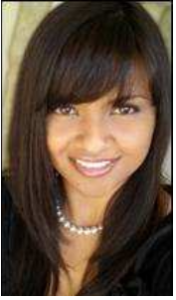 Natasha Khan is the Executive Director and Co-Founder of Sapna Magazine and has been since its inception in 2004.
Along with guiding the vision for Sapna Magazine, she also serves as the 'Dating & Relationships' editor and regularly contributes as the 'Love Guru'.
She was recognized by Glamour Magazine as a 2007 Woman of Your Year Finalist for her dedication to the issues and interests of South Asian American women. Her love affair with entrepreneurship has also led her to be an 'intrapraneur' at ASHOKA: Innovators for the Public, a citizen sector organization that supports social entrepreneurs.
_____
Sheila Rajan (producer)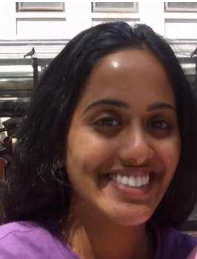 Sheila Rajan is the producer of the discussion session titled "American Born Confused Dating". In addition, she has helped with administration tasks and sponsorship efforts in putting together this year's conference.
Sheila has been active with NetIP for the past 3 years by serving as the secretary for the local Boston chapter.
Aside from NetIP, Sheila works for a test equipment company located outside of Boston as an electrical engineer, specializing in RF technology. Sheila is originally from the Washington, DC area and is a graduate of the University of Michigan.
_____