Inspirista Talk Radio Girls Night Out Jennifer Tuma-Young Interview – Q&A with Jasbina Ahluwalia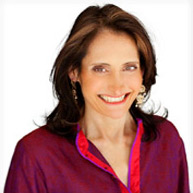 Jasbina Ahluwalia is an is an Indian American Attorney-turned-Entrepreneur, Relationship Expert, Radio Show Host and Matchmaker/Dating Coach.
She is the Founder & President of Intersections Match by Jasbina, the only Premier Full-Service Selective Search, Dating / Relationship Coaching & Online Dating Support Firm – For Indian Singles.
Jasbina is also the host of Intersections Match Talk Radio – Jasbina Lifestyle Show, a monthly holistic lifestyle show – conversations with published authors/experts on relationships and health and wellness.
_____
Jennifer Tuma-Young
(00:44):  Hello! It is a good night tonight. It's Girls Night Out on Inspirista Talk Radio. This is Jennifer Tuma-Young, and I am your host for this evening and every Tuesday at the same time, same station at 11:30 PM EST. I have to say, I'm very excited about the inspirista I'm going to be bringing on in just a few moments here.
There are a bunch of reasons why and there's a lot I want to talk to her about. There is something that I've always said. My best girlfriend and I talk about this all the time. What is the core that we like to do? What are the things we do with our lives professionally and personally, because we're all one being? You can't compartmentalize.
What are some of the variations of that joy that we have from our lives? What I love to do is make people happy. I love having fun and happiness in general. I love laughing. A variation of what I do now, I've always said, "You know, I would love to be a matchmaker because I would love to see other people find love." That's been one of the great joys in my life between family, my husband and my children.
That has always been something for me. I'd like to be a wedding planner. I have so many things on my plate. I'm going to add those to it. It all stems from happiness and love. Our guest tonight is just that. She's a matchmaker. I'm very excited to speak to her.
What's interesting about Jasbina Ahluwalia is that she was a lawyer and turned into a matchmaker. She made that decision because she had a family and wanted to balance her career and family life. She decided that she wanted to do it on her own terms.
This is a woman after my own heart. Her website is IntersectionsMatch.com. When I received her information and I went on her website, the second I saw the glow from her smile and the light in her eyes, I knew she was going to be a fabulous guest. She really is passionate about what she's doing and her life in general. I think she's going to inspire and amaze us.
I'm so excited to have her with us. Let's see if she's on the line. Jasbina, are you there?
(3:08):  Hi, Jennifer. I'm delighted to be here with you.
Jennifer Tuma-Young
(3:10):  Yes, great to have you on the show. We have so much to talk about. There are so many things that you have done. You were a lawyer and now you're a matchmaker. How did that turnabout come? Give us a little insight on that.
(3:38):  Sure. Before being a lawyer, as an undergrad and grad student, I majored in Philosophy. I don't know what your audience will think of that, but in the Philosophy courses I took, the substance of that was in great depth. We went into how to live a life of purpose and meaning. I can't think of any decisions we make in life as critical as the choice of the life partner with whom we spend it with.
To me, it kind of goes full circle in terms of where I started. It's pretty interesting. That importance should be placed on each one of us, men and women, searching for that life partner. I think that is one of the most important decisions we're going to make and it really impacts our lives.
It impacts how we are living our life in terms of living meaningful and fulfilling lives. For a long time now, I've had in the back of mind wanting to pursue an entrepreneurial adventure. I didn't quite have the idea of what exactly that would be, but it was something that I felt an affinity for. I really wanted to do that.
Jennifer Tuma-Young
(5:23):  It really is quite an adventure, isn't it? I love it.
(5:25):  Absolutely. It is quite an adventure. It really fits into my whole philosophy of designing a life and making it work for you. Whatever one wants to have in their life, just making it all come together and work. Make the time you spend doing the things you want to be doing the way you really like to be spending it. To me, that's what's inspiring.
Jennifer Tuma-Young
(6:01):  Designing it for yourself. I love that, too, and not feeling like you're burdened by life or trapped.
(6:15):  When you're trapped in your life, there's where you lose your power. As women, I think that having the feeling of empowerment is so important. It's about having a mindset and feeling that I'm privileged to be doing what I'm doing. I'm choosing to do it.
You might decide that what you're doing was the right choice for some period of time or part of your life, but continuing to do it is not going to be it for you. I think that is the time to switch the direction and figure out another thing. That's exactly what I did. I enjoyed practicing law while I was doing it and it was the right decision for me at that time. Now, it definitely didn't seem to be something that was exciting me any longer in the way that I wanted to be excited. Given the amount of time one spends with their productive professional life, I wanted something different out of it.
Jennifer Tuma-Young
(7:23):  Yes, it's your perfect purpose. You were ready for something else. When did you decide to make that leap?
(7:37):  I founded Intersections Match in 2007.
Jennifer Tuma-Young
(7:47):  In 2007, you founded Intersections Match and it's been about two years now. How did that evolve for you over the past two years?
(8:01):  Intersections Match right now is focused on selective singles of South Asian descent. We're talking about people who are Indian-Americans, Pakistani and Sri Lankan, or anyone with a South Asian background. As a second-generation Indian-American, I was born in this country. My parents emigrated from India a number of years ago. I understood from my experiences and relationships with people, whether it was my mainstream friends or South Asian friends, that this whole dating relationship arena had some cultural issues.
I felt like I could provide a huge value-add in terms of spearheading dialogue and just being passionate about helping people navigate through these dating issues. You may be aware for a lot of second generation Indian-Americans, they are the first generation to be navigating the dating-relationship realm. A lot of parents of second generations who are in this country went through arranged marriages.
Navigating some of those relationship issues, even in times being a liaison between the generations is something I find myself doing. At the same time, just being a professional woman who has had gone through some of those things that our clients are going through in terms of balancing a professional life with a personal life. That's a global thing for everyone and blows through all ethnicities for both men and women.
Jennifer Tuma-Young
(10:41):  How do you try to find love when you're working and have so much going on? You need help in doing that.
(10:47):  Absolutely. You don't necessarily want to date someone that you're working with. A lot of people in their professions only date their co-workers because that is where they have time to meet. Also, a lot of people are pretty selective, and I think they should be.
Jennifer Tuma-Young
(11:16):  It's so true, Jasbina. I make fun of one of my friends. She's so selective, especially when she goes shopping. With her dating situation, I think, "Come on, are you kidding me? Why are you going out with him?" I highly agree. You have to be selective. This is your life and it has to be a good fit. I agree with that one-thousand percent.
(11:46):  At the same point, I think being selective is very important, but you also need to be open to things. The person for you could be in an unexpected package, and openness to that idea is also very helpful. If someone comes to me with this really long laundry list of specifics, that's something we work through. We need to prioritize the list of what is more important and why. The "why" question is the most important question.
The "why" is where everything gets interesting. Then they really get to the layers of their values, experiences and priorities to see if it's mixed with expectations of others. It may not be something to get that person where they want to go. It's really hard sometimes to distinguish between something that's important to them or something that's more important to someone else.
Jennifer Tuma-Young
(13:12):  There are standards that other people put on you. It's true about what you said about the package thing, too. My husband and I joke all the time. He has a lot of tattoos on his arms. We were friends first, and I would always say, "You and those tattoos." Now I love them about him. It's just funny because the package on the inside, to me, is the most important thing.
(13:44):  Absolutely. The tattoos weren't on your list of the 500 things that you had thought you wanted?
Jennifer Tuma-Young
(13:47):  It was more of a funny thing between us as friends. He was just getting them on his arms. I would say, "When are you going to stop with all those tattoos?" I would make fun of him. Now I say, "Can you tattoo our son's name here?" It's like I'm embracing the tattoos. I digress.
(14:06):  Yes, but that's great. If you find someone who appreciates and gets who you are, then you're set. When they appreciate it, that is really important. Part of it is just appreciating them. I think that essence is what really takes you through the long haul.
Jennifer Tuma-Young
(14:43):  You're more than just a matchmaking service like one of those online-type dating things. You really get to the core with a Philosophy background and your certification as a relationship coach. You actually work with people one-on-one to learn their needs and values. What do you do to match your clients?
(15:16):  We have a very interesting model. As I mentioned, our focus is a niche focus in terms of ethnicities. On top of that, we are operating nationwide. We are personalized matchmaking and not an online site. Here's how it works.
To begin with, I spend about an hour and a half to two hours with each person and we do what we call a "personal consultation." It's quite involved and we really go through a lot of information. The purpose of it is really three-fold. First, we get a good understanding of who that person is, what makes them tick and what their background is.
It could be anything from their education, dating and relationship history and family background. Second, we really work with that person with prioritizing. It can be a reality check sometimes. I think it's important to identify this in a gentle but frank way for both men and women equally.
Third, we talk about relationships such as family and other relationships to sense any patterns that may be presenting some limiting beliefs or thoughts. We deal with that, too.
Jennifer Tuma-Young
(17:18): If someone says, "Jasbina, I don't know what the deal is. I keep having these relationships that only last three months," you might explore that a little bit so that, moving forward, they learn from those things.
(17:34):  Absolutely. We explore past relationships. A lot of it is just asking questions and having that person give it to you as opposed to guiding them. That's our personal consultation. After that, we run a criminal background check, and this is just a policy we have for everyone.
My background is law, so I'm really familiar with the extensive background checks that people have to go through in getting a license in any state in the country. It's just protocol to check everyone.
Then it can go one of two ways. First, the most proactive way is for us to do an active search plan with someone. An active search plan is something we don't offer to everyone that we do the personal consultation with. We only offer it if we feel that we can really work with that person and help them find appropriate matches that have potential specific to them.
Does that mean that not everyone gets it? That's right, it's not worth that person's time. If one does want a search plan, this is how the nationwide plan works. We have a team of scouts, who are mirrored professionals to our client base. They are men and women of different ages, largely of South Asian ethnicity. They are not working with us full time. They practice law, medicine, tech, etc. during the day and they like connecting people.
They help us with attending events on our behalf in their respective cities. While they are there, they'll be spreading the word about our services and helping us look for potential matches for our search plan clients. I'll give them broad-based criteria before the event and they will check out the scene and see who might be an appropriate match and connect me with them.
Some of the scouts don't have a lot of time and can't attend events, so they'll canvas their own social and professional circles with that broad-based criteria I give them. Some of them are actually hosting mixers in their respective cities. Those are the different ways that scouts are helping us.
Jennifer Tuma-Young
(21:50): Yes, it's like a love recruiter. I like that.
(21:53):  They are interacting and going to the same places, just like their clients. It really works well in that way.
Jennifer Tuma-Young
(22:05): It gives them a good idea of who this person is. They're not just filling out a form and saying, "This is who I am." They're seeing them in action, how they are at an event and getting a feel for them.
(22:21):  I see what you're saying. They're part of their world, so they have a history with them. You've got it. That's great. I love how you describe that.
Those are our executive recruiter models. Sometimes we'll run personal ads in different publications. For example, there's something called OPI. It's a nationwide conference for physicians of South Asian descent. They recently had a conference down in Florida. During that conference, for the first time there was a newspaper that was giving the rights to do real-time reporting at the convention.
We know the publisher of that paper. Part of our thing is that we establish relationships with different publishers around the country. That opportunity was brought to our attention. They were able to report the happenings at the convention, and we thought that it would be a great place for us to run these ads on behalf of some of our clients. We will identify opportunities like that.
Jennifer Tuma-Young
(24:11): It sounds like everything is just really focused and customized on the client. You have a different message depending on what they're looking for or maybe where they're located. From a business point of view for people who have businesses that are listening, a great tip that you said is leveraging all the relationships you have in your life.
You're creating relationships and leveraging the ones that you have in your network to help with your business. I think that's a good rule of thumb. Get out there and network, meet people and see how you can use that network.
(24:49):  Women are great with relationships. It's about how we can help each other. I think there are synergies everywhere. There are so many synergies, and in some ways, everything is always inter-related.
Jennifer Tuma-Young
(25:17): One of the things that we say is, instead of thinking how your network can help you, you should think of ways you can help your network. It usually comes back to you. I'll look at who I know for that person or how I can help them. It comes back to you in a positive way when you don't look at just what you can get from a relationship.
(25:41):  Having that mindset is great. There are opportunities out there because people are connecting on so many different levels. People are looking for different opportunities and, when you know different people, you open yourself up.
Jennifer Tuma-Young
(26:03): What's interesting with Intersections Match is that you've only started it two years ago and you have a great system in place. In just a couple of years, you made this leap and I didn't even get into asking you how that whole transition was. Were you extremely organized on the onset? Have you learned as you grow? That's pretty great. In two years, a lot of people are still only working on their website.
(26:55):  I think it's a couple of things. It helps to be passionate about what you're doing. That's a key thing. Also, getting support from people is huge. We didn't get into it, but I have a huge amount of family support with respect to our twins. That's huge to be able to have that.
We were in DC for a launch party for a publication that we support and they featured us in their launch publication. We were able to leave the twins with my parents. Who are better caretakers than your own parents? That kind of thing is immeasurable.
My husband is my biggest supporter, and he takes a very active role and interest in my business. He's leading our business development initiatives right now. It's not all about me. It is very much a collaborative effort in that way.
Having people in your life that support you to such a great degree is wonderful. Going back to the matchmaking, having a partner in your life who is equally supportive is a true test to what you're doing.
Jennifer Tuma-Young
(28:52): What you said about the support and having people in your life, when you're passionate about something, I imagine they'll want to support you. One thing you said is to follow your passion, ask for help, enlist the support and then it all comes together. Follow your dream and, all of a sudden, you're hitting the gas pedal because you're doing what you're supposed to be doing.
(29:20):  The first few steps can be the hardest. That's where you just have to jump in. Taking those first steps is just something you have to do. It's that leap of faith to go full circle. You are making that leap with someone and also with a business and pursuing something, especially if it's a different path than the norm.
Jennifer Tuma-Young
(30:04): Let that passion be your wings and just take that leap and let yourself fly.
(30:10):  I love that analogy!
Jennifer Tuma-Young
(30:13): We are out of time here tonight on Inspirista Girls Night Out. I am on the line with Jasbina Ahluwalia. The website is www.IntersectionsMatch.com. Check her out.
You're going to catch the replay on Inspirista.net and I'm going to link to Jasbina's fabulous site that her husband is helping with the business development on. It's a group effort here. We're going to have you back. I would love to have you back. I'm assuming that you're going to say yes because that's just the way I think.
(30:47):  It's been a pleasure. That positive thinking is everything.
Jennifer Tuma-Young
(30:56): Yes, it all goes together hand in hand. Ladies, we're going to catch you next Tuesday night. We're a little over time and I can't wait to see you next Tuesday for another fun Girls Night Out. Jasbina, thank you so much for staying up late with us tonight.
(31:08):  It's been a pleasure, Jennifer. Thank you. Good night, everyone.
_____
What do you think?
Would you like to add to the insights shared in the Jasbina Ahluwalia Interview? Share your thoughts in the comments below.
_____