eHealth Radio Eric Michaels Interview – Q&A With Jasbina Ahluwalia – Attorney to Matchmaker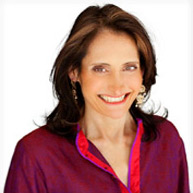 Jasbina Ahluwalia is an is an Indian American Attorney-turned-Entrepreneur, Relationship Expert, Radio Show Host and Matchmaker/Dating Coach.
She is the Founder & President of Intersections Match by Jasbina, the only Premier Full-Service Personalized Matchmaking, Dating / Relationship Coaching & Online Dating Support Firm – For Indian Singles.
Jasbina is also the host of Intersections Match Talk Radio – Jasbina Lifestyle Show, a monthly holistic lifestyle show – conversations with published authors/experts on relationships and health and wellness.
_____
Eric Michaels
(00:01):  This is Eric Michaels of and you have tuned into eHealth Radio brought to you by eDrugstore.MD. Today we are with Founder of Intersections Match, Jasbina Ahluwalia. Intersections Match is the only national elite personalized service for singles of South Asian descent. Jasbina, welcome to the eHealth Radio.
(00:21):  It's a pleasure to be here, Eric, sharing with your listeners today.
Eric Michaels
(00:26):  It's ours as well, Jasbina. What are some ways for both men and women to increase the chances of meeting that someone?
(00:35):  Relationship-minded singles should be as proactive as possible in the relationship arena of their lives. Just as in other areas of their life where they've achieved their goals, both men and women should make sure to align their actions with the goal of finding a partner. Here are some suggestions of concrete actions both men and women can take.
First, cast a wider net. Be as open minded to prospective partners beyond the type to which you may currently be restricting yourself. I always encourage people to prioritize their essential must-haves in terms of a partner and then be as flexible as possible to areas outside of those essentials.
A second concrete action is to let everyone in your life know that you're completely open to being introduced. Many people will not volunteer introductions unless they know that you're enthusiastic to receive them. If and when you do get an introduction, remember to graciously thank the person who set you up, regardless of the outcome.
Apart from one-on-one setups, why not throw a party with friends where all the guests show up with an ex or platonic friends of the opposite sex? This is another great way to meet eligible singles and to do so in a group setting.
A third concrete action is to attend events where you would expect to meet the kinds of men or women that you'd like to meet. If you're seeking an intellectual partner, consider book reading, classes or memberships with organizations such as the Council on Foreign Relations or The Commonwealth Club.
If you're seeking an athletic partner, consider team sports. If you do that, make sure to keep your schedule open for those after-practice drinks or dinners. Likewise, if you're seeking a civic-minded partner, consider volunteering with an organization that you care about.
Another way is to reflect on how you've approached online dating. Consider whether you've strategically selected appropriate sites and create a thoughtful and welcoming profile that really reveals your authentic and unique self. Make sure to post pictures that are accurate representations of the best version of yourself. I always suggest meeting folks in person instead of getting caught up in endless email, phone or text communications before meeting.
Consider matchmakers and/or dating services to increase your possibilities. Maintain a positive attitude. View each date as an adventure. Be sure to also allow yourself down time from dating if you start to feel like you really need it.
Eric Michaels
(3:24):  What was the inspiration for creating Intersections Match?
(3:27):  As in Indian American born and raised in the US with an understanding of the successful blending of Indian-American cultures, I knew there was a need for someone in the South Asian community nationwide who could relate first-hand to those challenges of juggling professional, social and personal demands. As a result of my personal experiences searching for a life partner as a practicing lawyer, I believed there to be a demand for a personalized service to assist selective young professionals to navigate what I believe is one of the most important life decisions one ever makes.
Despite that great demand among South Asian professionals, for what I believe to be a personalized introduction service, there really was no one meeting that need. Given my personal, professional and cultural background and experiences, I really felt that I was in a unique position to provide value to clients.
Importantly, our clientele tends to be mainstream men and women of South Asian descent, many of whom are open and interested in meeting non-South Asians as well as other South Asians. We welcome all commitment-minded men and women, regardless of ethnicity, to register for free on our confidential and free database on our website, which is at www.IntersectionsMatch.com.
Eric Michaels
(4:53):  How is the service that Intersections Match offers different from online dating?
(4:58):  We're not an online service. We provide a specially designed service that differs from online dating. Our service involves a highly personalized feedback-centric process. Before a client meets any matches, I learn our client's needs, wants, values, priorities, lifestyle, personality and background through an extensive and interactive personal consultation.
Our personalized service is specifically designed to take over the time-consuming task of screening so that our clients are able to strategically spend their limited time and energy focusing on matches with real potential. In addition, we don't limit our search for clients to meeting our Intersections clients exclusively. The idea is to exponentially expand our selective clients' universe of potential matches.
Along those lines, matches come from our exclusive search client base, our pool of stand-alone personal consultees, the register-for-free database that I mentioned earlier, events that we and our nationwide scouts attend throughout the country, our relationships with matchmakers throughout the country and customized personal ads that we run in a variety of upscale publications throughout the country.
This is as well as our everyday lives including various professional, cultural, social and charitable organizations. Each match is pre-screened and a criminal background check is run before any introductions are made. In a nutshell, that is how we are different from online dating.
That said, our dating coaching services do include helping online daters to be more effective with their online profiles and communication. I believe that online dating is a great avenue to explore as well as others.
Eric Michaels
(6:52):  Today we are here with the Founder of Intersections Match, Jasbina Ahluwalia here on eHealth Radio. What is your advice for our successful female listeners on the dating scene who may be concerned about intimidating men?
(7:06):  Interestingly, I hear this concern about intimidating men quite often. I think it's time for a mindset shift. I'd like to encourage your successful female listeners to constantly consider their educational and professional accomplishments as assets in the whole dating world as opposed to liabilities. To help your successful female listeners get there, I'd like to share some statistics I think they'll find reassuring.
Nearly half of all single women believe their professional success is intimidating to the men they meet. However, a 2005 article in the American Journal of Sociology published a study on interpersonal relationships in 60 communities nationwide. It concluded that women in positions of power are actually sexier to men than women in less powerful positions.
There is also research by Christine Whelan, who is an Oxford educated scholar of social history and author of a book entitled Marry Smart: The Intelligent Woman's Guide to True Love. She found that as many as 71% of high-achieving men said a woman's educational or career success makes her more desirable as a wife. As many as 92% of men who described themselves as either very successful or successful said they are more attracted to women who are successful in their careers.
Here is another interesting statistic. As many as 89% of high-achieving men say they'd like to marry or have already married a woman who is as or more intelligent than they are. Here is one last statistic. As many as 68% of single high-achieving men report that they'd like to marry a woman who is as committed to her career as they are to theirs.
Are some guys turned off or intimidated by successful women? Absolutely. Successful women should just not waste their valuable time with those guys. It's not a right fit for them. Given the statistics that I mentioned, there are many guys out there who will view their accomplishments favorably. The good news is that it is a myth that men are generally turned off by successful women. The bad news is that this myth can insidiously become a self-fulfilling prophecy for successful women who believe it to be true.
By buying into this myth, some successful women can be their own worst detractors in dating. If men were generally turned off by women's success, there really wouldn't be much that women with high educational and professional aspirations could do, apart from lowering their standards for themselves. I encourage successful women to consider the possibility that successful women who become anxious about turning men off may give off negative or desperate vibes and that those women's own attitude, rather than success, may be what is actually repelling men.
Given that our attitudes as successful women are under our control, we can do something about it. Here are some concrete things that I believe successful women can do. Let men know what you do in a confident but not arrogant manner. Transition into discussions about non-work related topics and interests. Ask men what they do, both professionally and for fun. Actively listen and show interest in the guy's response. Make time in your busy life for guys so that they know they will be a priority and not always take a second seat to your career.
I think that successful women should keep in mind that certain demeanors or traits may be perceived in a positive light in certain professional settings. As a former lawyer, I appreciate this. These same traits may be perceived in a negative light in personal relationships. Examples include being particularly non-conciliatory and hard-driving. They are some hopeful and empowering suggestions for your successful female listeners.
Eric Michaels
(11:32):  Those are very good suggestions. Does Intersections Match focus exclusively with working one-on-one with clients?
(11:39):  Not at all. The mission of Intersections Match is holistic and broader than personalized introductions. It includes thought leadership, spearheading a dialogue in our relationships on health and wellness. In my opinion, each of these contribute to meaningful and fulfilling lives.
To further this mission, I moderate in-person and teleconference relationship question and answer sessions with various organizations throughout the country. I write relationship columns in various publications throughout the country as well as host Intersections Match Talk Radio, where I interview experts and published authors in the fields of relationships and health and wellness.
Eric Michaels
(12:22):  Jasbina, where can our listeners find you online?
(12:25):  They can find us at www.IntersectionsMatch.com.
Eric Michaels
(12:32):  In conclusion, Jasbina, what can you leave us in the form of a tip or advice for our listening audience?
(12:35):  I mentioned earlier about prioritizing your essentials or must-haves in terms of a partner and being as flexible as possible outside of those essentials. One of the best tips I can leave you with is that I encourage people to be open to the possibility that their partner may very well come in an unexpected package.
Eric Michaels
(12:58):  Jasbina, thanks so much for being on the program and with us on eHealth Radio.
(13:02):  Eric, it was a pleasure. Thanks so much.
Eric Michaels
(13:04):  That was the Founder of Intersections Match, Jasbina Ahluwalia. This is Eric Michaels. You've been listening to eHealth Radio, brought to you by eDrugstore.MD. We thank you for listening to this relationship and dating channel. Until next time, enjoy.
_____
What do you think?
Would you like to add to the insights shared in the Jasbina Ahluwalia Interview? Share your thoughts in the comments below.
_____