MySahana Parijat Deshpande Interview – Q&A With Jasbina Ahluwalia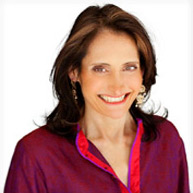 Jasbina Ahluwalia adds a unique contribution to the Matchmaking industry – she has pioneered an approach to matchmaking, which blends the best of The East and West.
She is an is an Indian American Attorney-turned-Entrepreneur, Relationship Expert, Radio Show Host and Matchmaker/Dating Coach.
She is the Founder & President of Intersections Match by Jasbina, the only Premier Full-Service Personalized Matchmaking, Dating / Relationship Coaching & Online Dating Support Firm – For Indian Singles.
Jasbina is also the host of Intersections Match Talk Radio – Jasbina Lifestyle Show, a monthly holistic lifestyle show – conversations with published authors/experts on relationships and health and wellness.
_____
Parijat Deshpande
(00:22):  Hello. Welcome, everyone. Welcome to Mind Matters. My name is Parijat. I will be your host for today. Mind Matters, as you know, is a radio show produced by MySahana, which is a South Asian Mental Health non-profit that I began in 2010. We are doing this radio show to hear your voice, get your questions answered and talk to you about what's on your mind.
Today, we have a really exciting show for all of you. We are talking about dating and finding your match, no matter how old you are or what stage of life you're in. We want to know what your questions and thoughts are about finding your true love.
You can ask about dating, about getting out there and meeting the right person for you. If you're currently dating, looking for someone or the parent of a teenager or young adult and you have some questions about how they're going to find their match, give us a call. You can call in at 347-539-5798. You can send us a Facebook message at Facebook.com/mysahana. You can tweet us @MySahana. There are so many ways to get in touch with us. We want to answer your questions today.
I'm especially excited because I have a guest with me today on the show. She is the Founder and CEO of Intersections Match and myimatch.com. She's a relationship expert, dating coach and matchmaker. I've had the pleasure to meet her a few months back. I'd like to welcome Jasbina Ahluwalia. Hi, Jasbina.
(2:03):  Hi, Parijat. It's a pleasure to be here. Congratulations on the radio show.
Parijat Deshpande
(2:09):  Thank you so much. It's so great to chat with you again. Tell us a little bit more about what you do.
(2:17):  I'm a lawyer-turned-entrepreneur matchmaker and dating coach. I founded Intersections Match, which is the only national personalized matchmaking and dating coaching company for singles of South Asian descent throughout the US. Day to day, I'm involved with dating coaching clients. I'm involved with setting up matches between clients. We have a head hunter executive recruiter model more than a dating service model.
We introduce our clients to non-clients and open up the universe for them. We have scouts throughout the country who attend events on our behalf and canvas their personal and professional circles for us. We also run personal ads. We have different databases. We are full-service with respect to helping people in their search for a partner.
Parijat Deshpande
(3:25):  That's fantastic. Tell me a little bit about the types of people who come to see you. Is there a certain age or demographic that you see more or less of?
(3:35):  We work with people in their 20s and up. There is no ceiling on that. We work mostly with people in their 20s to 60s. We work with men and women. People are located throughout the country. In terms of religion or where in South Asia, the South Asians most dominantly in this country happen to be Indian. Likewise, our demographics reflect that.
The majority of our clients are of Indian descent as opposed to other South Asian ethnicities. What's interesting is that some of our clients are very open to meeting people of all different ethnicities. We have relationships with people in the mainstream industry, non-South Asian matchmakers and dating coaches. Some of our clients are very interested in meeting people of the same cultural background or the same religion. We run the gamut with respect to that. The demographic tends to be highly educated. Those kinds of things reflect in the people we work with. It is pretty broad in scope.
Parijat Deshpande
(5:04):  I remember a few months back when we met, we were talking about generational differences, immigration status and how that affects how people conceptualize dating. What do you see in terms of that?
(5:21):  There is a refrain that I often mention when I'm speaking at events. That is, "Don't date, don't date, don't date. Okay, get married." That resonates with a lot of second-generations. I consider second generation as people who were born and raised in the US to parents who immigrated from abroad. The first generation are the people who immigrated from abroad.
The concept of dating being a way to find a life partner is somewhat commonplace for second generation. Many second generations are the first generation in their family to utilize dating as a means to finding a partner. Many first-generations are involved in an arranged marriage typically. The whole concept of dating didn't play a role. I think there is a wide continuum in terms of arranged marriages. The concept of dating as a means of getting to no one's self and perspective partners is more in tune with the experience of second generations, from my experience.
Parijat Deshpande
(6:59):  How do you explain it to the parents of the kids who are now trying to date but come from another background of how you find your life partner? Do you ever come across it where you have to get the parents involved?
(7:19):  People self-select into our service. The people who come to us have a mindset that is more of a dating mindset than an arranged marriage mindset of meeting someone once or twice and deciding whether to commit to that person. It's a self-selection process, but we get inquiries all the time from parents or family members as well.
We explain the process. We've had different press. We have an extensive website. It seems like people have an understanding of what this is about when they first approach us. Parents who contact us tend to be very open to the process. Some of them have already looked at the website and have a sense of it.
Having raised kids in this country, they seem somewhat attune with this. I haven't really experienced it where this concept is really foreign to a parent who has inquired of us. I think it's part of the self-selection process more than anything else.
Parijat Deshpande
(8:46):  That makes a lot of sense. We are talking with Jasbina Ahluwalia of Intersections Match. If you have questions, comments or thoughts about dating or finding your perfect partner, please give us a call at 347-539-5798.
You can leave us a message on our Facebook fan page or you can tweet us @MySahana. You can do this anonymously as well. You can use a different name if you're more comfortable with that. We look forward to hearing your questions and thoughts.
Jasbina, I want to jump into some of these more concrete concepts of dating. MySahana is a general mental health awareness non-profit. We get inquiries from a wide range of questions and concerns, one of which is relationship issues. We have numerous informative articles on our website. From your experience, what do you find are some of the most common myths about dating from your clients?
(9:57):  Sometimes people are on two extremes of a continuum. One on hand, they might stay too long in a relationship that really doesn't have potential. On the other hand, they hastily decide that something does or doesn't have potential after a first meeting.
On a first meeting, it's difficult to know that much about the complex human being sitting across from you. I feel that it's something that gets in people's way on that journey of finding their partner. I don't know if that' something that you've seen with your work. We do an extensive consultation prior to extending recommendations with clients. That's when we go through someone's dating history and sometimes these issues come up.
Parijat Deshpande
(11:20):  Identifying how fast you should go in a relationship and identifying the right signs, as to whether you should pursue something or not, is where you can be a huge help to your clients.
(11:38):  Yes, that's where a lot of the coaching comes into play. Everyone who comes to us self-identifies as selective. I think that's important to be selective. In my opinion, choosing your partner is the most impactful decision that you make in your life. Having a sense of selectivity is important. What I think is most important is to be discriminating with what you're being selective about as opposed to being picky about things that are not as important.
Parijat Deshpande
(12:24):  You want to know your priorities. We have a caller. Hi, you're on the air with Parijat at MySahana and Jasbina. What's your name and your question?
Zack- Caller One
(12:38):  Hi, Parijat. Hi, Jasbina. My name is Zack. My question is in regards to relationships, Jasbina. What's the best way to approach South Asian parents about your significant other?
(13:01):  This is someone who has been dating but the parents don't know about that person yet. They feel that there is potential with this person. Is that the case?
Zack- Caller One
(13:10):  Right, that's exactly the case.
(13:15):  I'm a big believer in an open dialogue with parents with respect to that. As soon as someone feels that it's serious and it does have potential, I think you're on the right track in terms of talking to parents before throwing that other person into a situation of meeting the parents.
For the son or daughter to have a one-on-one conversation with their parents beforehand is a great idea. I think it's really important. Share with your parents, "I feel strongly about this person." Share some of the positive things about that person to show them why they are so important to you. I would say, "I'd love to introduce her to you. What do you think about that?"
Then they feel involved in that point. You're also giving them the courtesy of, "Are you ready to meet this person?" That's how I would go about it.
For the parents out there who may be listening, I encourage an open dialogue. If there is some level of openness between the parents and kids prior to that discussion, the smoother it will go. I think it would be more favorable for everyone.
Parijat Deshpande
(14:58):  I think there is this anxiety that South Asian parents feel because this is so unknown and different. The child can help reduce that anxiety by giving them information, asking permission and showing respect. I think that makes it smoother.
(15:14):  Absolutely. I think parents need to have faith in the way they raised their children. A parent should also show respect to the child. To give them the sense that they trust their judgment goes a long way as well. If you feel that way, sharing that with your child can go a long way in terms of mutual respect.
Parijat Deshpande
(15:48):  That's a really great point. We have another caller here on the line. Hi, you're talking to Parijat and Jasbina. What's your name and your question?
Caller Two
(15:57): Hi, I'm a South Asian parent of a 16 year-old son. Thanks for taking my call. I'm not against dating per se, although I don't want to encourage him yet. How do I open up conversations with him about this topic?
(16:31):  You mentioned that your son is 16 years old. I'm a big believer in the concept of investing in yourself to be a part of a healthy, mutually productive relationship down the line. I mentioned the extreme, "Don't date, don't date, don't date. Okay, get married."
At the same time, that also gives them time to focus on their studies or interests, whether that is sports or other extracurricular activities. It allows time for them to develop and invest in themselves. Share with your son that it is a value, in terms of the concept of investing in yourself and the idea of timing being important with decisions being made and how they have consequences and repercussions in the future.
You don't want to make the idea of dating or meeting girls something that is forbidden or just doesn't happen in your family. You want to make those two points clear. Keep an open dialogue so that your son will come to you and let you know if any issues come up. That is my answer. Parijat, I'm curious to hear what you have to say.
Parijat Deshpande
(18:20): I agree with you. I think what you're getting at is that we should always keep that open line of communication. In case your child is dating and gets into a situation where he needs help, it's better that they come to you and ask for help instead of hiding it and trying to get help from places that may not be as helpful.
He should know that you are available as a parent and supporter. Trust that you've done a good job in raising your child. Having that open communication is key for them to make good choices as they grow up and enter the dating world.
We have one more caller here. Hi, you're on the air with Parijat and Jasbina. What is your name and your question?
Aditya- Caller Three
(19:07): Hi, my name is Aditya. When would be the right time to tell your parents that you like someone?
(19:23):  Like all great questions, I don't think there is one answer to that. I think that's a function of the relationship that you have with your parents to begin with. Some people tend to have an open relationship with their parents, where their parents know that they're dating. They know that they're meeting different people.
If one of those people becomes a front runner, that is the time that they want to share that with their parents. Some people don't have as open a relationship, where they want to have a certain level of seriousness before they bring it up to their parents. Even if up until this point, someone has had less of an open dialogue with their parents, that is a dynamic thing. I don't think it's set in stone. That can change, too. Dating might be the time to open up those communication lines. Either the parents or the kids can try to do that. What do you think, Parijat?
Parijat Deshpande
(20:54): I think I agree. You don't have to answer this if you're not sure, but, what is the motivation behind telling your parents? A lot of teens and young adults have different reasons. Some people are really nervous and don't want to hide things from their parents. Some people want that open communication and this is a great way to do that.
From there, depending on your relationship with your parents and when you're ready, any time would be a great time. You can sit them down and say, "Hey, I have something I want to share with you." If you're concerned about how they're going to react, you can say, "You may not like it but I'd like you to listen. Then you can ask me whatever questions you have and I'll answer what I can." You can help create that dialogue to go as smoothly as possible. Did that answer your questions, Aditya?
Aditya- Caller Three
(21:57): Yes, thank you very much.
(22:08):  It's important, to some extent, to factor in what's important to the person you're in a relationship with. For some people, it would be important to them to be introduced or make sure the parents know of them. That is of value to them. There could be a level of resentment if that doesn't happen at a certain point in the relationship.
That may not be important for some people. You have your family of origin, but you're also creating something with the person that you're in a relationship. Depending on someone's age and the level of seriousness of the relationship, I think it would be helpful to take the other person into account when it comes to this decision making.
Parijat Deshpande
(23:12): We received a question recently at MySahana where they brought up this point. One partner was not ready to share with their family about their relationship and the other person felt very rejected and unimportant. That created a lot of strain in their relationship. They were in their early 20s and had been dating for two or three years.
Like you said, the age and level of commitment does matter. That can be a factor in terms of bringing family into the picture, whereas, we have other couples that contact us and say, "We don't want family involved at all. It's too much stress and pressure." They are both in complete agreement on that with each other. It's important that you bring up that this is a conversation the two of you should have together to make sure you're both on the same page about this.
It looks like we have a question on our Facebook fan page from Gavita, who is asking, "How do I know when a relationship is over and if I should try to move on or if it's worth fighting for?"
(24:22):  That is a tough one. A lot of people find themselves in that situation. This is a woman asking this question. I will answer with my experience with respect to men. You look at a man's actions more so than his words. The way a man feels about the relationship and their partner is revealed more so in the actions that the words. Is he putting effort into this? I don't know how long you've been dating and your history together.
Generally speaking, you are looking for signs that he's putting the effort forth. When it comes to fighting for the relationship, I like to see both people fighting for it. When one person is fighting for something, the chances of both people getting what they want out of the relationship are less likely. That's what I would say without knowing more.
Parijat Deshpande
(25:57): Yes, I definitely agree. We have a few minutes left and I want to address a specific topic. What advice can you give to people who are looking for their life partner? Do you have any specific advice for people who are later in life and looking for someone else?
(26:20):  The most important advice I have for someone looking later in life is to remember that it's never too late. There is the concept of, "Well, I'm X age," whatever X is. It's a different number for different people. "There are no more good men or women." Quell that. Know that there are. It's never too late.
In terms of everyone searching, whether it's one's first time or another go-round, go internal before going external. It's one thing to say, "I'm selective and this and that are important to me." Sit down with yourself. What is important to you? Ideally, it's based on your values, priorities and experiences. Ideally, it's not too heavily influenced by others' expectations of you and more so your own values and priorities.
Anything that gets on the list of what I call "must-haves" are your non-negotiables and needs, you should ask the question "why" behind it. I'll give you an example. Someone might say, "It's essential to me that my partner be a certain profession or have a certain degree." I like to ask the "why" behind that. For some people, the "why is, "I want that person to have a certain degree because that shows me that he or she is hard working, motivated and determined."
Those are the qualities you're looking for. Recognize that there are people without that degree that show those traits you are looking for. You may not want to limit yourself to that degree, but instead, be open to people with those traits that are important to you.
Parijat Deshpande
(28:36): That's a really good point. I want to make sure that we get your contact information. How can our listeners reach you for questions or if they want to be a client?
(28:41):  The best thing to do would be to go to our website, which is www.IntersectionsMatch.com. We have videos and resources there. We have a radio show. Parijat has been a great guest on our radio show as well. We have a lot of resources there for those interested for themselves or a family member. My contact information is there as well. One can find my email and phone number by going there.
Parijat Deshpande
(29:20): Thank you so much, Jasbina. This has been such an interesting and enlightening conversation. Thank you for being here today.
(29:27):  It's been my pleasure. Thank you so much.
Parijat Deshpande
(29:31): For more information about MySahana or our articles on relationships, you can visit www.MySahana.org. Join the conversation next week, Open Minds to a Healthier Tomorrow.
_____
What do you think?
Would you like to add to the insights shared in the Jasbina Ahluwalia Interview? Share your thoughts in the comments below.
_____