_____
India Community Center – Chai Chat:  How To Find The Right Person
A forum to discuss relationship & open dialogue on how to find the right person and create a healthy and fulfilling relationship.
This event will be moderated by Jasbina Ahluwalia (a lawyer turned certified matchmaker ) & Monica Kumar (a lawyer turned community advocate ) – two professional women well aware of the ups and down on the journey to find that special someone !
We have limited capacity so please register by email clubs@indiacc.org ( reference "Singles Club")
_____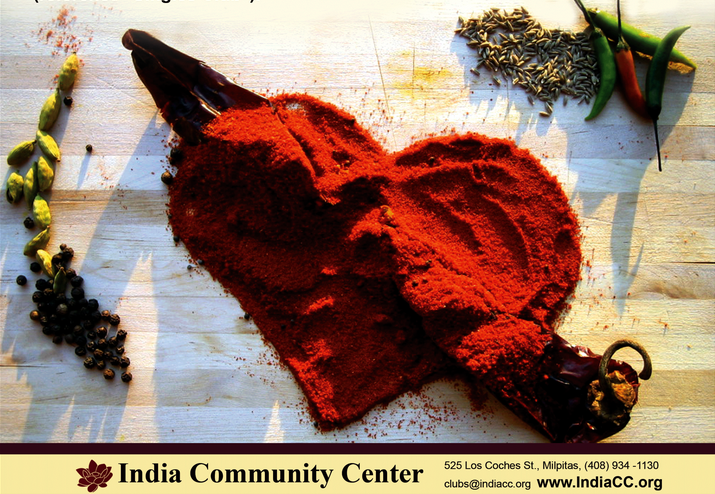 _____
THE ICC (India Community Center) MISSION
To promote Indian culture and values by providing social, cultural, recreational and community programs, thereby uniting the Indian community, and raising awareness about Indian culture in the local community.  ICC welcomes all without regard to racial, ethnic, regional, religious, political or socio-economic background and its mission seeks:
To make a positive difference in the community by providing social, cultural, educational, professional and recreational programs
To foster community spirit by creating a place for family and friends to come together
To be an essential resource for the community by providing free or heavily subsidized
services in critical areas such as health, legal aid and senior support
To promote awareness and understanding of the Indian-American subculture in the mainstream as well as provide a bridge to India
ICC is a 501 (c)(3) non-profit, non-religious, non-political organization.
_____
ICC BACKGROUND
The ICC came into being in February 2003 with the efforts of the Godhwani brothers, Anil and Gautam, and Talat Hasan, first generation Indian Americans and successful entrepreneurs, who launched  the India Community Center as a non-profit organization to serve the large Indian American and Greater Bay Area community.
Anil (who served as the first President of ICC) and Talat (who served as the first Board Chair) worked full time for over 6 years to establish ICC and were joined by many other successful, passionate community members such as Naren Bakshi, Kanwal Rekhi, Sheena Vaidyanathan, Bala Joshi, Kailash Joshi and many others to help grow it.
ICC is financially supported through membership fees and community donations. It has also received some limited corporate, foundation and government funding. Today it is the largest and only Indian American community center of its kind in North America. The ICC's 38,000 sq.ft. facility in Milpitas, CA (which it owns), and an 10,000 sq.ft. Table Tennis Center serve the entire Bay Area with a professional staff and hundreds volunteers providing a wide range of programs and services.
_____
Current Board Presidents: Raju Reddy & AGK Karunakaran
Executive Director: Pragati Grover
Past Board Presidents: Kailash Joshi, Naren Bakshi, Bala Joshi
Past Trustee: Sheena Vaidyanathan
_____
TRUSTEES
Anil Godhwani
Gautam Godhwani
Talat Hasan
Noosheen Hashemi
B.V. Jagadeesh
Kumar Malavalli
Vibhu Mittal
Kanwal Rekhi
Steve Westly
_____
DIRECTORS
Tanuja Bahal
Farrokh Billimoria
Vijay Bist
Navneet Chugh
Girish Gaitonde
Venky Ganesan
Deepak Ganju
Vishal Gauri
Gopi Godhwani
Mihir Jobalia
A.G Karunakaran
Rajiv Khemani
Rajeev Madhavan
Radhika Malpani
Nicki Mehra
Xerxes Mullan
Karpagam Narayanan
Purna Pareek
Dr. Y.C. (Buno) Pati
Raju Reddy
Ram K. Reddy
Sanjeev Sardana
Shirish Sathaye
Dev Shukla
Immanuel Thangaraj
Ranu Vohra
_____