Dilshad Dayani Show – Q&A With Jasbina Ahluwalia – Challenge of Finding Someone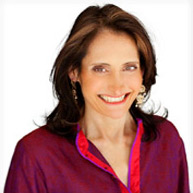 Jasbina Ahluwalia is an is an Indian American Attorney-turned-Entrepreneur, Relationship Expert, Radio Show Host and Matchmaker/Dating Coach.
She is the Founder & President of Intersections Match by Jasbina, the only Premier Full-Service Personalized Matchmaking, Dating / Relationship Coaching & Online Dating Support Firm – For Indian Singles.
Jasbina is also the host of Intersections Match Talk Radio – Jasbina Lifestyle Show, a monthly holistic lifestyle show – conversations with published authors/experts on relationships and health and wellness.
_____
Dilshad Dayani
(5:22):  Jasbina is a former practicing lawyer, holding a graduate degree in Philosophy. Jasbina can relate first-hand to the demands and challenges facing her accomplished clients. Having found her special someone, she can also relate first-hand to the challenge of juggling professional, social and personal demands. Jasbina's first-hand experience motivated her to create a premium service, which could be effectively leveraged by selective professionals wishing to focus on finding that special someone.
As a second-generation Indian-American raised in the US, she has a unique understanding of the successful blending of Indian and American cultures. Previously, Jasbina practiced law in San Francisco and Chicago. She has a B.A. and M.A. in Philosophy from Vanderbilt University and her J.V. from the University of Michigan Law School. An extensive one-on-one consultation and feedback process are cornerstones of Intersections Match's highly personalized services.
(6:24) Music Break
(6:33) Welcome, Jasbina, to the Dilshad show.
(6:36):  Thank you. It's a pleasure to participate on today's show. The show's concept of empowering one's life and enlightening one's spirit really resonates with me. I believe that shows a tremendous value and I'm honored to be here.
Dilshad Dayani
(6:53):  Thank you so much, Jasbina. I think you share the same spirit and that's why we're together as women, forming the same kind of sense that we look for in life. Jasbina, tell me what made you think that there was a need for Intersections Match? What makes it different from the online services that are already in the market?
(7:16):  As a second-generation professional Indian-American raised in the US, I had the unique understanding of the successful blending of Indian and American cultures. I knew there was a need for someone in the South Asian community who could relate first-hand to the challenges of juggling professional, social and personal demands. My first-hand experience motivated me to create a personalized service, which could be effectively leveraged by selective professionals wishing to focus on finding that special someone, while at the same time juggling demanding schedules.
As a result of my personal experiences searching for a life partner while practicing as an attorney, I knew there would be a great demand to assist other professionals to navigate this important life decision. Many professionals have difficulty balancing their professional and person lives, and in particular, this is a common issue for those in a South Asian background.
Our culture tends to discourage dating and focus on education and other self-development. I found that there was no one meeting this need. Given my background, I thought that I was in a position to design a unique service for clients. Intersections is the only national elite personalized service designed for selective South Asian singles across the country who are interested in optimizing their chances of meeting that special someone.
Our services differ from online dating. It involves a personalized consultation and feedback process. Before a client meets a match, we first learn the client's needs, values, priorities, lifestyle, personality and background through an interactive and introspective personal consultation.
Dilshad Dayani
(9:46):  Does that mean you have them reflect on what they want and then come to a platform like that?
(9:52):  Everyone comes to us from a different place. We help some people clarify and others we help identify. We help them analyze what their needs are and what their preferences are. Distinguishing between the two is very important. The needs of those essential must-haves for a life-long commitment to someone are important for a person.
The wants/desires are less important, and that's where I encourage people to have flexibility. Then they can have the largest pool of people available to meet those essential needs. Those are the kinds of things that are being navigated through personal consultations.
Intersections is specifically designed to take over the time-consuming task of prescreening so that clients are able to strategically spend their limited time focusing on matches with real potential.
Dilshad Dayani
(11:06):  Wonderful. Intersections I'm hearing has a unique ability to connect with a potential bride and groom, and bring them the kind of physical closeness that they demand internally in terms of a lot of questions. There is a physical element to these services.
(11:30):  A lot of people say, "It's personalized, but it's nationwide. How does that exactly work?" We started locally, but due to the client-driven demand, we went national pretty fast. For those clients who are interested in meeting other people with a South Asian background, of course we are a minority in the country. Most of them are open to meeting people in different geographical areas apart from their own locations. For that reason, we are national.
In terms of the personalized, we do meet people in-person. The vast majority of our consultations are done via phone or webcam, and that is because we are national. I personally do all of the personal consultations.
Dilshad Dayani
(12:27):  We talked about the physical element that kind of touches your services, like how you have those scouts in the professional field that help you out in this process. Tell me, Jasbina, what is the mission of Intersections Match?
(12:44):  That's a great question. The mission of Intersections is broader than elite matchmaking, and it includes thought leadership and spearheading dialogue in the South Asian community on relationships, social dynamics and health and wellness. These contribute to meaningful and fulfilling lives. We've created an Intersections Match talk radio show.
We've participated in Business School panels at Harvard, Columbia and Wharton. We've developed partnerships with a number of organizations in our community and moderated several Q&A dialogues at live events. This includes anything from internet groups to large conferences and interactive telecoms. We also serve as relationship experts in various print and online media.
Dilshad Dayani
(14:01):  You are stretched to a lot of formats and agencies.
(14:10):  I believe that relationships are very much a part of everyone's life to the extent that we can bring value to the community and the mainstream. We're very much a global world to the extent that we can share our culture with others and learn from other cultures. I think we all get enriched by that.
Dilshad Dayani
(14:45):  I think that is absolutely so necessary at this point in our lives. Also, I think that with the kind of global landscape we are entering in this world, we must have that kind of flexibility to learn from other cultures. They have so much to offer, just as we have so much to offer them.
Jasbina, having said all that, when you attended all of those academic panels, I'm sure they must be so thrilled to have this kind of service. They've got these cognitive tools now to think through this process. What kind of response do you get from them and what kind of questions do they ask about your service?
(15:42):  What we would do at the academic panels is come from an entrepreneurship angle. The Harvard Board and Columbia were all women business school panels, and what was interesting is that the topics of the panels were different topics. They weren't relationship-centric, but rather entrepreneurship-centric.
Despite the different formal topics within the panels that many of us participated in, one question that came up often was the whole concept of balancing family and professional lives. The people in attendance were professionals and students who were preparing for life management, business and the entrepreneurial world. They also aspired to have families as well. That theme came up even in panels that did not have that as its core theme. It was fascinating to see that.
Dilshad Dayani
(17:22):  What do you feel are some the major reasons why people cannot seem to find their mates?
(17:29):  This varies from person to person. For some people, limited free time and high-profile professional lives can make it difficult. For others, limited opportunities to meet potential partners with similar life values make it difficult. Sometimes there's an overlap amongst these reasons. Sometimes you find a misplaced focus on non-essential wants and preferences rather than essential and fundamental needs.
Sometimes the reason is a misplaced focus on common interests rather than common core values that make it difficult. It's the core values I believe are important as opposed to the fact that both of you may engage in the same sporting activity when you have free time. These are the kinds of things that we find.
It's very important to really start internally before going externally. Find out what's important to you in terms of values, priorities and life goals. Do that work before looking for someone who might be complimentary to that.
Dilshad Dayani
(19:14):  True. I also feel that many times people are not sure of what they want and then they just go to a marriage or are pressured by parents/peers. They feel that they just have to get through this and find anyone. At times when you talk to them, they feel that they're just getting married because there is so much pressure going on.
There are so many deeper things that they failed to clarify in themselves because there is so much outside pressure blocking their inner thought patterns.
(20:05) Commercial Break
Dilshad Dayani
(25:08):  Welcome back. For those of you who have just joined us, thank you for listening. You are tuned into the Dilshad show. If you miss any part of the show, you can always log onto DilshadShow.com. If you would like to listen on the web, the address is FunAsia.net.
Ladies and gentleman, it's such a pleasure to have you. I have been receiving your text messages and thank you so much for being with me this afternoon. Today we have a special guest with us. Her name is Jasbina Ahluwalia, and she is joining us from the Bay area. She's the President and Founder of Intersections Match.
It is a personalized service that provides you with a consultation to help you select a significant other. It also deals with a lot of the casual paradigm shifts that deal with relationships and social dynamics.
I do not deny that arranged marriages are a big part of South Asian culture and are pretty successful. I do not want to debate on that issue, but want to give an opportunity to those people who like to think very critically about this issue and have a lot of questions.
Jasbina, are you with us?
(26:59):  Yes. It's such a pleasure to be here. Once again, I just want to say that the whole concept of empowering one's life and enlightening one's spirit really resonates with me. I believe that shows a tremendous value and I'm very honored to be here.
Dilshad Dayani
(27:18):  It's a great collaboration of your time, talent and knowledge. Are you seeing a trend where South Asians ask for people or are interested in dating from other cultures at this point?
(27:36):  That's an interesting question. Our clients tend to be mainstreamed in the US. They're actively participating in the mainstream culture professionally and personally, while at the same time consider their background to be an important part of who they are.
While some of our clients are open to meeting partners from different ethnicities, other clients would strongly prefer meeting partners sharing the ethnic background. Since we're an extensive network within our community and throughout the country, we respect our client's perspective, yet we see a difference in client's preferences in that regard.
Dilshad Dayani
(28:26): I see a lot of interracial marriages these days. Even in my family, my cousins have been married to Caucasians and they are so happy. They are extremely happy with their marriages, so I don't think there are a lot of issues right now.
It is an issue with families because they would prefer to have people from the same culture, but a lot goes on beyond the culture domain now. It is more about how compatible one feels with the other person regardless of their race or creed, correct?
(29:12):  I definitely agree with that. That gets down into the core values, priorities and life goals that I mentioned earlier. I believe that there can be overlap between different cultures and ethnicities. For that reason, when someone says that this is important to them, that's the "what" of their essential needs.
I like to get the "why" from a client when I work with them. There are many different reasons why someone is compatible with another person. I really focus on what is truly important to that person and seeing who could be complimentary to their needs.
Dilshad Dayani
(30:27):  You got married and were born here. You have parents that are from South Asian descent, so you have your roots there. Was it really difficult for you?
(30:42):  I'm Indian-American and my parents emigrated to the States 34 years ago from Delhi. They were the only ones of their generation to have emigrated over. My relatives were back in Delhi. We would go visit all our relatives. Before my parents were married, my father came over on a full scholarship. He spent a year in this country before going back, getting married and then later coming to the States.
The way my parents approached life in the States was very much a sense that they came from a great culture, but also wanted to embrace the great aspects of American culture. They built a life based on both cultures. I believe myself and my siblings are beneficiaries of that mindset. In some ways, I feel the same way about blending the cultures as an approach to finding a mate.
Dilshad Dayani
(32:39):  You have been travelling back and forth to Delhi and have a kind of big canvas that you see with both cultures. You see the issues, family expectations and a lot of other kinds of concerns in this process. You are familiar with all that when people come to talk to you about this. It's not foreign to you.
(33:04):  Not at all. The vast majority of first generations found their life partners through an arranged marriage. This is the first generation for many of us who are really navigating and choosing to find a partner. We're not going the traditional route. We're choosing to take on the issues and it's fascinating from a dynamic point of view.
Fundamentally, what's happening in this country is a shift with men and women. If you look at what's going on in the educational institutions and the number of college degrees being awarded to women, it's much higher than it was 30 years ago. The women's participation in the workforce is increasing at a high professional level and is quite different than it was before.
From a cultural and gender point of view, there are a lot of shifts in paradigms. It's a fascinating time to be navigating all of this.
Dilshad Dayani
(34:47):  In this context, I would throw this question out to you. How much of a family involvement does your service incorporate or has built in as a provision? You know that, in our culture, the marriage is completely incomplete without the family being there. Does this help or hinder depending on situations?
We encounter situations where the family is more of a hindrance to the whole process and individuals have taken the back seat. The family is dominating the whole scenario and that kind of feeling should not be present in these days when you are choosing your partner.
(35:32):  I agree. I believe that one of the greatest strengths of our culture is the importance of family. There are times when the expectations, goals and wishes of family members with respect to a life partner are not 100% aligned with those of a loved one within the family. This sometimes can result in unfortunate circumstances.
For example, when the family precedes with efforts on behalf of a member of their family, that member may already be involved in a relationship with someone else. It's very important to the integrity of our process that each client we work with be self-motivated to be seeking a life partner. For that reason, family members are many times the very first people who contact us on behalf of prospective clients.
We speak with parents and siblings all the time. We welcome the opportunity to share how our process works. Our service is designed to deal directly and exclusively with the person who is seeking a partner once the process has begun. The personal consultations are always one-on-one with the client.
Dilshad Dayani
(37:00):  You also do this screening for them, am I right?
(37:02):  Absolutely. We do the prescreening and I'd love to get into the stuff that you were talking about.
Dilshad Dayani
(37:08):  We have three minutes before we go for the short break. Jasbina, I really want to go ahead briefly because that is the most prominent feature of your services.
(37:17):  Sure. We are a preferred service and we are national. We have a large extensive network nationwide. One piece of that are our scouts. Our scouts are men and women who are largely South Asian and work in professional fields that mirror our clients.
They are doctors, lawyers, grad students, engineers, techs and financiers, and in their free time they assist us with searches on behalf of our clients in different ways. This includes canvassing their personal and professional circles for matches for our clients. It's a way for us to open up the universe on behalf of our clients and increase the number of connections throughout the country.
Dilshad Dayani
(38:13):  They help you enhance your efforts. Do they connect with the people who are looking in their own city?
(38:23):  Some of them are attending events in their respective cities on our behalf. While they are there, they're spreading the word about our services and looking for certain people. They will approach them and explain that they are looking for certain people on behalf of clients if they seem like they would be a compatible match.
They will then connect me with that person. I'll do a higher prescreening with that person and figure out if it would be someone worthwhile to introduce to our client. That's one thing. Some of our clients aren't able to be active in attending events because they are busy.
In that case, I'll send out some very broad-based criteria to them and they ask around amongst their own network to see which people are potential matches for our clients. We always do a higher level prescreening, run criminal background checks and then introduce them if we feel it is appropriate. It's a way for us to expand the reach on behalf of our clients while at the same time taking care of the prescreening process.
Dilshad Dayani
(39:54):  That's wonderful. This is the part that kind of gives an added advantage to these services that are already in the market.
(40:05) Commercial Break
Dilshad Dayani
(45:10):  Welcome back. For those of you who have just joined us, you are tuned into the Dilshad show. We are speaking with Jasbina Ahluwalia, and she is joining us all from the Bay area. She's the President and Founder of Intersections Match. It deals with people who are of South Asian descent and they can definitely approach her for a one-to-one consultation about the national services she provides for professionals who are looking for their significant other.
Welcome back, Jasbina, to our show. It looks like we lost her, we'll be right back.
(46:02) Music Break
Dilshad Dayani
(48:49):  Welcome back. Sorry for the inconvenience to all our listeners. Jasbina, are you on the air with us now?
(48:56):  I am here, yes.
Dilshad Dayani
(48:57):  Okay, great. Could you quickly talk about the mindset that your client goes through once they have this consultation? Also, talk about the motivation and tools that you provide them to think through the process.
(49:24):  With the introspective nature of our personal consultation, the process is about thinking through our targeted questions and articulating one's responses. They are specially designed to help them explore their self-awareness and distinguish expectations between their own and the expectations of others. For this reason, greater clarity in terms of what one seeks in a life partner is quite a common outcome in going through this process.
Dilshad Dayani
(50:01):  People are kind of quite clarified after they go through the process. You must have witnessed a lot of people who come with a different mindset and leave with a different mindset.
(50:12):  Almost every time we do one of these lengthy consultations, at some point the client will say things like, "Aha, I've never thought of that before."
Dilshad Dayani
(50:36):  That came to my mind because even when you share a very enlightening conversation with a friend, Jasbina, these kind of thoughts just pop in your mind. People say, "Hey, I never thought about this from this angle before. This is such an important angle that I missed out on."
(50:51):  Exactly. From our perspective, a life partner is one of the most important decisions that one is going to make. It impacts one's life in so many ways. For that reason, taking the time to think through things and lead in with both your heart and mind is what we believe is the best mindset to have.
Dilshad Dayani
(51:13):  Right. Thank you so much, Jasbina, for joining us and it was great talking to you. Could you please go ahead once again and give us your web address and information on how people can contact you?
(51:22):  Sure. Our web address is www.IntersectionsMatch.com and also I'd like to mention that information about us is also available on the DilshadShow.com as well.
Dilshad Dayani
(51:45):  Yes, I have all of your resources posted there and you can see the details. The show will be posted very soon. If you have missed it, you can definitely log onto DilshadShow.com and listen to the replay. Thank you once again, Jasbina, for joining us all the way from the Bay area.
(52:08):  It's been a pleasure. Goodbye.
_____
What do you think?
Would you like to add to the insights shared in the Jasbina Ahluwalia Interview? Share your thoughts in the comments below.
_____