Desi Junction Radio Priti Sherawat Interview – Q&A With Jasbina Ahluwalia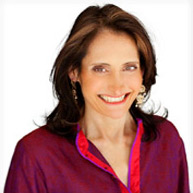 Jasbina Ahluwalia is an is an Indian American Attorney-turned-Entrepreneur, Relationship Expert, Radio Show Host and Matchmaker/Dating Coach.
She is the Founder & President of Intersections Match by Jasbina, the only Premier Full-Service Personalized Matchmaking, Dating / Relationship Coaching & Online Dating Support Firm – For Indian Singles.
Jasbina is also the host of Intersections Match Talk Radio – Jasbina Lifestyle Show, a monthly holistic lifestyle show – conversations with published authors/experts on relationships and health and wellness.
_____
Priti Sherwat
(00:08):  So far, we have met people offering different types of services or those who can guide or further our education in different areas. Today, we speak to someone who tunes into the matters close to the heart. Is it possible that there could be a person who is a matchmaker by profession and someone who knows the law very well? You will be surprised.
Jasbina Ahluwalia is an attorney-turned Indian-American relationship expert, matchmaker and radio show host. A second generation happily married NRI, she's the Founder and President of Intersections Match, the only firm that provides elite matchmaking for Indian singles in the US, Canada and the UK.
Before we meet Jasbina, let us take a quick peek at a couple of numbers emerging from her numerological profile. Jasbina's first name expression number is a 20. Two is the number of partnership and zero indicates hidden gifts and talents. It is pretty obvious that Jasbina is gifted in the area of partnership and would like to see happy couples leading balanced, harmonious lives around the world.
The number 9, which is her day of birth as well as expression number, highlights her empathetic and inspiring abilities. It also leads her to a more universal platform. Which one of us would not like to be happily settled with a loving partner?
(Music break 2:04)
Priti Sherwat
(3:14):  Welcome, Jasbina. It's so wonderful to have you on the show.
(3:23):  It's a pleasure to be here, Priti.
Priti Sherwat
(3:25):  We'd love to know how you got into this field, especially as you graduated in law.
(3:30):  Don't date, don't date, don't date. Okay, get married. That was refrained during my life growing up in America as a second generation Indian American. That guidance freed me up to focus on investing in my studies, career and developing strong relationships with friends. All of those things really helped me to develop a strong sense of self. I really enjoyed my twenties.
I spent the bulk of my time fulfilling relationships with friends and family as well as intellectually stimulating school and work. My dating really took a backseat to practically everything else I did. I was constantly accepting dates with guys who randomly asked me out. Not surprisingly, with the limited investment that I made in dating throughout my twenties and my lack of interest in pursuing traditional means, I found myself single at the age of 30 with limited dating and relationship experience.
To my parents' considerable relief, at 30 I finally felt ready to invest in developing a serious relationship. Fueled by a motivation to find my special someone and a complete lack of interest in pursuing the traditional means of an arranged marriage, I did what I found served me well in all other areas of my life. I proactively directed time and energy into finding my someone. My dating adventures ultimately culminated in meeting my husband.
It turns out, investing in developing your sense of self and raising your self-awareness early on, together with the growth that later comes through time and interaction with prospective partners, I created a really powerful foundation for effectively assessing compatibility.
After marriage, in anticipation of raising kids in the future, I began to explore opportunities to have more control and flexibility over my schedule while at the same time doing what I really wanted to do, which was pursue my long-burning desire to create my own venture helping people in a high-impact and meaningful way. It hit me very soon as I was exploring that, my experiences successfully navigating the dating and relationship world, together with my desire to serve and great interest in interpersonal dynamics, uniquely positioned me to fill the void that was existing for Indian singles for whom arranged marriages did not resonate.
Priti Sherwat
(6:17):  In this day of online matrimonial and dating sites as well as sites offering compatibility checks, why would anyone choose services offered by Intersections Match?
(6:29):  Research does not support the effectiveness of compatibility algorithms utilized by online dating sites. A study was recently published in psychological science and the public interest was published by psychological scientists. They reviewed over 400 psychology studies and surveys. They found that the mathematical algorithms that were used by online matching sites are negligibly better than matching people at complete random.
That said, I do believe that online dating is a great avenue for meeting people. Our services do include extensive online dating support for our dating coaching clients. Our confidential and discrete service is sought after by people of high profile who are not comfortable with online dating. That's few and far between in terms of being high profile. In addition to that select few, our less high profile but equally selective clients appreciate our personalized approach.
Our personalized matchmaking services are specifically designed to take over the time-consuming task of screening so that clients are able to strategically spend their limited time and energy focusing on matches with real potential. After an in-depth personal consultation, I personally pre-screen all matches and run them through background checks before making our one-to-one introductions for our clients.
After those one-to-one introductions, we have a whole feedback process, whereby I provide our clients with any insights that are gleaned from the frank and candid feedback that I get directly from their matches that may be helpful for their future dating. This is our personalized approach. You can't replicate it via online dating or any other means.
Priti Sherwat
(8:37):  That's so wonderful to know that Intersections Match offers so much, versus what is available out there. Thank you so much for that, Jasbina. We will take a short break and then we will continue talking.
(8:54):  That sounds great.
(Music break 8:57)
Priti Sherwat
(12:01):  We are talking with Jasbina Ahluwalia of Intersections Match. Jasbina, is there a specific type of person who would most benefit by services offered by Intersections Match?
(12:17):  I find that Intersections Match clients tend to share in common the belief that choosing a life partner is one of the most important life decisions they will ever make, so they invest their resources accordingly. Our clients tend to be people who have achieved success in their lives and recognize the reason behind that their high level of success.
They have a goal-oriented mindset along with motivation to actively take action and an alignment mindset. Our service is a way to leverage our extensive resources to really optimize their personal searches. We help men and women throughout North America and the UK in ages ranging from their 20s to their 60s. Some of our clients are interested in meeting other Indians exclusively. Others are open to meeting non-Indians. We have an extensive network in terms of our core market of Indians as well as non-Indians.
Priti Sherwat
(13:29):  That's wonderful to know. Can you tell us one or two success stories for Intersections Match?
(13:37):  Why don't I give you one straight from the horse's mouth? I'm going to read one of the many testimonials that we receive from grateful clients. "When I first started working with Jasbina, I had practically no dating experience. I've led my life up until that point thinking that finding a life partner is something that did not take any effort, that it is something that just happened.
However, with the approach of my 30th birthday, I was starting to feel the pressure from my family and from myself. I decided that I would start dating with the hope of eventually finding a life partner. That is when I found Intersections Match. I decided to give the initial consultation a try. In my initial consultation with Jasbina, I found her questions to be thoroughly detailed, leaving me to think about myself in ways I had not thought of before.
I was impressed by the depth of our discussion and I was left with the sense that Jasbina was going to take the time to truly understand me and what I was looking for. This feeling of being understood is what gave me the confidence I needed to move forward and work with Jasbina.
During the period of introductions, online dating and getting myself out there, my monthly dating coaching calls with Jasbina kept me sane. I would often feel stressed after discussing my dating life with my parents, friends and family. However, discussions with Jasbina always left me with a strong feeling and positive outlook. Jasbina created an environment where I felt safe and comfortable discussing anything.
Her advice was always extremely helpful. After a year of working with Jasbina, she introduced me to the man who is now my fiancée. He's everything I could have wanted in a life partner and I couldn't be happier. The process of working with Jasbina has been special from start to end. I learned so much about myself through my interactions with Jasbina and throughout the whole dating process.
Jasbina's advice and support kept me on track and strong. She was always there for me no matter how minor of a question. I felt her passion for what she does in every interaction with her. Thank you so much, Jasbina, from the bottom of my heart." That's from Florida. She's a project developer in Florida. That's what we call a testimonial.
Priti Sherwat
(16:13):  That does sound wonderful. It really indicates what completely thorough and good quality services are provided. Every thought that the person who has come to your company speaks, any of his or her concerns. It's really good to know that she felt so comfortable, as I'm sure other people have also felt while using your services. We would really appreciate it if you could give one piece of advice to single Desis looking for partners. What advice would you give?
(16:58):  I have one piece of advice that is generalized for men and women across all ages. Don't leave your love life to chance. The choice of a life partner is one of the most important decisions you'll ever make in your life, so treat it accordingly.
Priti Sherwat
(17:20):  That's so valuable, especially hearing it from you, a person who has invested so much time and energy. You must have so much feedback and experiences from others. I'm sure you have a wealth of information and knowledge. Thank you so much for taking the time to talk to us on Desi Junction Radio. I'm sure our listeners will be very keen to go to your website, which is IntersectionsMatch.com. We look forward to hearing their testimonials on Intersections Match. Thank you, Jasbina.
(18:08):  Thank you so much, Priti.
Priti Sherwat
(18:12):  Please do take a moment to visit IntersectionsMatch.com, which is Jasbina Ahluwalia's website. Here, you will find a wealth of information. She also gives tips on her Facebook page, so please do make a point to visit that as well. Thank you.
_____
What do you think?
Would you like to add to the insights shared in the Jasbina Ahluwalia Interview? Share your thoughts in the comments below.
_____