Breaking The 9 To 5 Jail – Lawyer Turned Entrepreneur, Radio Show Host & Matchmaker
Alright folks, today under the "Our Heroes" series I have Jasbina Ahluwalia, a lawyer who decided to become not just an entrepreneur but a relationship expert and matchmaker! (I know it's hard to believe huh?) Let's talk to her and find out how it all happened…

_____
Devesh Dwivedi:
Who are you and what kind of corporate job were you at?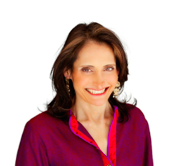 I am a lawyer turned entrepreneur, relationship expert and matchmaker who founded "Intersections Matchmaking," the only elite personalized service for singles of South Asian descent.
Previously, I practiced law in San Francisco and Chicago.  I have a B.A. and M.A. in Philosophy from Vanderbilt University and earned my J.D. from the University of Michigan Law School.
—
Devesh Dwivedi:
What made you leave the job? When did you realize that you wanted to be an entrepreneur & why?
I had always wanted to pursue an entrepreneurial venture aligned with my values and principles, focusing on helping people in a high-impact way.
As a second-generation professional Indian-American woman raised in the U.S. with an appreciation for the successful blending of Indian and American cultures, I knew there was a need for someone in the South Asian community who could relate first-hand to the challenges of juggling professional, social, and personal demands.
My first-hand experience motivated me to create a premium national service which could be effectively leveraged by selective professionals nationwide wishing to focus on finding that special someone, while at the same time maintaining demanding schedules.
As a result of my personal experiences of searching for a life-partner as a practicing attorney, I believed that there would be great demand for a premium service to assist selective young professionals navigate the most important decision of their life.
I noticed many young professionals were having difficulty balancing their professional life with their personal life. This is particularly a common issue for young professionals from South Asian backgrounds, people whose cultures discourage early dating and teach young people to first focus on their educations and other self-development before thinking about relationships.
Despite the great demand among South Asian professionals for an elite personalized matchmaking service, there was nobody meeting the need.  Given my personal, professional and cultural background and experience, I felt that I was in a position to provide a unique value-add to clients.
Regarding timing, one of the notions was that I wanted to design a life where I could balance family with a career and have an impact on people's lives.  After I found my life-partner and we saw kids in our future, I felt it was time for me to try and identify an opportunity where I could have more influence over my time, which I did not have as a practicing lawyer.
Furthermore I do believe that being happily married (and now being a mother as well) gives me a perspective, which is valuable to our clients.
—
Devesh Dwivedi:
What did you do to break the corporate jail? How did you prepare yourself for the employee to entrepreneur transition?
To prepare for the transition, I started saving funds for an entrepreneurial venture while I was still working as an employee. 
One of the best financial decisions I ever made, which I would highly recommend to entrepreneurs, is:  Before embarking on your entrepreneurial venture, have your finances in such a shape (via savings, funding, etc) that you can focus your efforts on developing a service or product of the highest quality.
As an entrepreneur, you do not want financial pressures to compromise your delivery of a service or product that you are proud to stand by. From the very beginning, it has been important for me to have the freedom to work only with clients to whose lives we could add value.  I was also trained and certified at what was then known as the Matchmaking Institute.
Our biggest challenge initially was educating the South Asian community about the fact that investing time, energy and money into the process of finding the right partner is of far greater long-term impact than expenditure on the engagement or wedding itself.
It strikes me as short-sighted that many people choose to spend a significant amount of time, energy and money on the wedding event (or events oftentimes in our culture), while not investing those resources on finding the right partner.
—
Devesh Dwivedi:
What are your tips for our readers, mostly aspiring entrepreneurs?
I believe that it can be extremely effective for an entrepreneur to determine (through market research, personal experience, etc.): 
Whether there is an untapped need in the market, and
Whether the entrepreneur and his/her goods and/or services are (or can be) uniquely positioned to fulfill that need.
When I founded "Intersections Matchmaking", I believed there was an untapped need in the market for matchmakers who could first-hand relate to clients based on similar professional backgrounds and experiences.
As a former practicing lawyer turned entrepreneur, I knew I could uniquely relate to the demands and challenges facing our largely professional / executive / entrepreneur clients. This distinctive understanding allows us to offer a unique value proposition for our clientele.
I have a unique understanding of the successful blending of Indian and American cultures, and this understanding allowed "Intersections Matchmaking" to pioneer matchmaking for Southeast Asian professionals, executives and entrepreneurs in the U.S. market.
Other tips include:
Believe in yourself and your mission.
Identify something you enjoy doing that feeds your soul, and then figure out how to provide value to others by doing it.
—
Devesh Dwivedi:
How are you now? Are you still in same business, and how do you feel?
We are thriving, and I feel great!  We continue to receive an overwhelming nationwide response from single men and women of South Asian descent of all ages.
Interestingly, our business grew considerably during the recent economic downturn.  When the economy takes a nose-dive, it often causes people to look inward and evaluate their relationships.
We found that during this time of economic uncertainty, people feel a lack of control over their financial situations.  As such, many people are looking internally and identifying which areas of their lives they can exert some level of control over by being proactive.  For those who feel there is a lack of a partner in their lives, becoming proactive in this area oftentimes becomes important (especially because it's comforting to have a partner with whom to weather economic storms).
We have been fortunate to receive worldwide press and be on radio and Live TV.
"Intersections Matchmaking" has also been named the Best Business Idea in the IndUS Business Journal's 2009 Women in Business Awards Supplement "honoring groundbreaking and trendsetting women who are hallmarks of the influential South Asian business community in the United States."
According to the IndUS Business Journal: "The main goal of this awards supplement is to honor South Asian women not only for their contribution to the South Asian business community in the United States, but also to the nation's overall business community and for their setting a tremendous example of women's success in the workplace.
In the future, we want to continue to increase the number of avenues to further the mission of "Intersections Matchmaking", which is broader than elite matchmaking and includes 'thought leadership' and spearheading a dialogue in the South Asian community on relationships, social dynamics, and health and wellness – each of which contribute to meaningful and fulfilling lives.
In line with this mission, we have:
Moderated a number of Q&A dialogues via live events, telecoms, and serving as a relationship expert in various print and online media.
Launched Intersections Matchmaking Talk Radio; and
Participated in business school panels at Harvard, Columbia and Wharton.
—
Devesh Dwivedi:
Wow Jasbina! It seems as though you are very passionate about your business and I find it very interesting how this all came about from your personal experiences as a successful South Asian woman living in the U.S. Thank you so much for sharing your story with us, and good luck in the future.
Thank you, Devesh, for taking the time to talk with me about my development from lawyer to entrepreneur. It has been a very interesting journey, and one that has helped many people find love and happiness while keeping a balance between their relationship and their career, something that we all deserve.
—
Devesh Dwivedi:
That was Jasbina Ahluwalia, lawyer-entrepreneur-matchmaker and the founder of "Intersections Matchmaking". Remember what she said: Identify something you enjoy doing that feeds your soul, and then figure out how to provide value to others by doing it.
I think that is a key element in today's world.
_____
What do you think?
Would you like to add to the insights shared in the Breaking The 9 To 5 Jail Interview with Jasbina Ahluwalia – Lawyer Turned Entrepreneur, Radio Show Host & Matchmaker? Share your thoughts in the comments below.
_____
What is the Breaking The 9 to 5 Jail?
It's a book. It is a blue print to successfully escape out of the 9 to 5 cubicle jail and start your own business.
This book is an easy to follow guide, that would help the reader assess and evaluate his situation, understand how not playing, behind the playing safe excuse has been hurting him, weigh his options, consider his situation and work on the escape accordingly.
It's a self help guide that practically answers the questions and dilemmas of aspiring entrepreneurs, including the proverbial when to quit your day job question and busts some of the popular myths about startups.
How is Breaking The 9 to 5 Jail different than other business books?
Most of the books are written from a start-up perspective and address how to start a business (business plans, incorporation, funding, taxes, marketing, and strategy etc)?
Breaking The 9 to 5 Jail on the other hand has been written from a pre-startup perspective and it talks about how to get to a point, where you can quit your job and start a business? It charts the employee to entrepreneur transition.
We all are unique, so are our situations and so should be our plans. And this book truly follows this principle by allowing reader to help himself through numerous exercises, worksheets, checklists, and most importantly tips from successful escapees, after each section.
Who would benefit the most by reading Breaking The 9 to 5 Jail?
Everyday Dilbert(s) Frustrated corporate employees, looking for the perfect time and plan to escape
Aspiring Entrepreneurs – The folks who want to start their own business or go solo
Cold-Feet Entrepreneurs – The people who have an idea for start-up, but are cold feet to take the plunge
First Time Entrepreneurs – The people who just started their first business
_____