America's Top Matchmakers – 30 Day Matchmaker Miracle Summit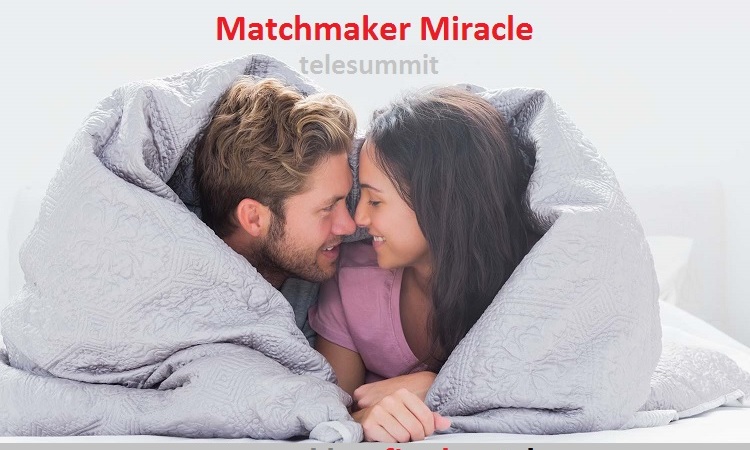 Jasbina Ahluwalia joins America's Top Matchmakers for the '30 Day Matchmaker Miracle Summit' hosted by Kristina Lynn & Denise Levy
_____
Having worked with hundreds of thousands of singles internationally as well as the biggest names in Matchmaking, online dating, television and coaching – these power Matchmakers are trusted by names like Lava Life, MTV and Tony Robbins.
During This Event You Will Discover:
Matchmaking Client Success Stories – how people just like YOU found lasting love through Matchmaking!
What do Matchmakers know that you don't?
How you can get your picture and profile in front of the most elite Matchmakers – for the cost of online dating!
How to use the top Matchmaker's strategies to create your own successful love story!
_____
The Experts Have Appeared On
Host – Kristina Lynn
_____
America's Top Matchmakers
Arlene Vasquez
Barb Elgin
Carmelia Ray
Denise Levy
Frankie Bashan
Heidi Bilonik McGurk
Hellen Chen
Joy Nordenstrom
Julia McCurley
Juliea Bendis
Julie Ferman
Katie Chen
Kristina Lynn
Louie Felix
Marla Martenson
Mason Glenn
Matt Titus
May Hui
Nancy Wall
Rebecca Traynor Cooper
Shree Morgan
Suzanne Oshima
Tracy Porterfield
_____
AGENDA 
Day 1 – There are only 5 ways to meet "the one" – Guest Panel Listen FREE
Day 2 – 5 Love Lies – Heidi Bilonick- Mcguirk
Day 3 – First Date tips – Marla Martenson
Day 4 – Back to Basics with Matchmaker Louie Felix
Day 5 – Cross Cultural Dating and Cross Generational Dating – Katie Chen
Day 6 – Get Real. Get Married. – Yenta Aleeza Ben Shalom
Day 7 – Dating Fears – Dr. Frankie
Day 8 – Are you relationship ready? – Sheree Morgan
Day 9 – 5 step Love Cleanse – Arlene Vasquez-Washburn
Day 10 – Advice for Men…that Women Should Know! Julia Bendis
Day 11 – The Eastern vs. Western Dating Philosophies – Jasbina Ahluwalia
Day 12 – Confessions of a New York City Matchmaker – Matt Titus
Day 13 – Create Your Romance Marketing Plan! – Julie Ferman
Day 14 – 7 Tips to Remain Open minded! – May Hui
Day 15 – How to Rock a First Date! – Rebecca Cooper Traynor
Day 16 – Let Science Boost Your Ability to Attract Your "One" – Joy Nordenstrom
Day 17 – Marry Now. Date Later. – Helen Chen
Day 18 – Break-up Recovery – Louie Felix, Carmelia Ray & Barb Elgin
Day 19 – The 5 Love Languages – Julia McCurley
Day 20 -Dating after Divorce – Carmelia Ray
Day 21 – Women's Empowerment – Kristina Lynn
Day 22 – Gay Matchmaker BFF's – Charlie the Matchmaker & Mason Glen
Day 23 – Are you over your Ex & do you have to be? – Barb Elgin
Day 24 – Date Don't Interrogate – Peggy and Richard Wolman
Day 25 – Secrets to Meeting the Right Man – Suzanne Oshima
Day 26 – Your Body Speaks Louder Than Words – Dr. Nancy Wall
Day 27 – Smart Strategies for Successful Dating – Julie Ferman
Day 28 – Girlfriends Guide to Divorce – Traci Porterfield
Day 29 – The Disposable Relationship Dilemma! – Denise Levy
Day 30 – Wrapping it Up – Kristina Lynn
_____
_____
What do you think?
What do you think – How to Create a Love That will Last? Share your thoughts in the comments below.
_____