Sakhiyan Radio Pravas Vani Interview – Q&A With Jasbina Ahluwalia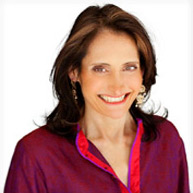 Jasbina Ahluwalia is an is an Indian American Attorney-turned-Entrepreneur, Relationship Expert, Radio Show Host and Matchmaker/Dating Coach.
She is the Founder & President of Intersections Match by Jasbina, the only Premier Full-Service Personalized Matchmaking, Dating / Relationship Coaching & Online Dating Support Firm – For Indian Singles.
Jasbina is also the host of Intersections Match Talk Radio – Jasbina Lifestyle Show, a monthly holistic lifestyle show – conversations with published authors/experts on relationships and health and wellness.
_____
Pravina
(1:33):  Hello. Welcome to all the Bay Area listeners of Pravas Vani KLOK 1170 AM. Welcome to Sakhiyan. We are back with another exciting show today. First, I would like to thank you all for tuning in.
Jasbina Ahluwalia is an entrepreneur who started an interesting venture. We have her on today. Stay tuned and listen to Sakhiyan.
(3:54-10:07) Music Break
Pravina
(10:07):  Again, welcome to Sakhiyan and today's very interesting show. Jasbina Ahluwalia is a woman entrepreneur who was formerly a practicing attorney. She founded a nationwide company called Intersections Match, which conducts personal searches for busy and selective clients of South Asian descent.
She has a B.A. and M.A. in Philosophy from Vanderbilt University and her J.V. from the University of Michigan Law School. She likes to play with her daughter and son as well as read books and magazines. She also likes working out. Thank you, Jasbina, for being on our show. I really appreciate you coming on our show and sharing valuable information with my listeners. Jasbina, thank you again.
(13:36):  It's a pleasure to be here, Pravina.
Pravina
(13:40):  Can you give us a little bit of background about yourself so that our listeners can learn more about you? Then we'll have a question and answer session.
(13:52):  Sure. I am a former practicing lawyer. I founded a nationwide company. I serve as President of the company at this time. I earned a bachelor's and master's degree in Philosophy from Vanderbilt and my law degree from the University of Michigan Law School. I love to spend time with family and friends. I especially love running around and playing with my daughter and son in my free time. I'm a voracious reader, especially books and magazines focused on relationships, personal growth and health and wellness. I love to keep active and work out. I'm very excited to be here speaking with your listeners today.
Pravina
(14:39):  Thank you very much. I'm really excited to have you on my show. What do you do? Can you share a little bit more about yourself and your company?
(15:05):  As an entrepreneur, relationship expert, matchmaker and radio show host, my days are filled with a variety of interesting and different things. As an entrepreneur, I founded and serve as the President of the only national elite personalized service in the country designed for South Asian singles. I've also moderated and sat on panels in connection with entrepreneurship at Harvard Business School, Columbia Business School and Wharton.
The mission of our company is broader than the personalized introductions that we make. It includes thought leadership and spearheading a dialogue in the South Asian community on relationships and health and wellness. I believe that these areas contribute to a meaningful and fulfilling life. To further this mission, that is where the radio show comes in. I host a radio show focusing on relationships as well as health and wellness. Our guests are published authors and experts.
I wear different hats. As a relationship expert, I moderate relationship question and answer telecoms. I write relationship question and answer columns in publications throughout the country. I moderate in-person relationship Q&A sessions with community organizations such as NetIP and the ICC.
As a relationship expert and matchmaker, I also serve our clients by conducting personal consultations, feedback sessions and dating coaching sessions as well as communicate with our nationwide scouts and other matchmakers throughout the country in sourcing matches for our clients. That is the variety of things that I'm involved in during any given day or week.
Pravina
(17:17):  Thank you very much for that great background about yourself and your company. That's really wonderful. We'll continue our conversation, but I have a song for you right now. I hope you like it, Jasbina.
(18:00-20:18) Music Break
Pravina
(20:18):  Welcome back to Sakhiyan Radio. Jasbina, did you enjoy the song? I think there is a technical issue. Jasbina, how did you explore this new venture after so many years of practicing law?
(23:37):  For quite some time, I had wanted to pursue an entrepreneurial venture that aligned with my values and principles. I wanted to focus on helping people in a high impact way. That was something that was important to me.
As a second-generation professional Indian-American woman raised in the US with an understanding of the successful blending of Indian and American cultures, I knew there was a need for someone in the South Asian community who could relate first-hand to the challenges of juggling professional, social, cultural and personal demands. My first-hand experience was one of the things that motivated me to create a premium service.
As a result of my personal experiences searching for a life partner, as a practicing attorney, I believed there was a demand for a personalized service to assist other professionals in navigating this important life decision. I noticed that many professionals had difficulty balancing their professional life with their personal life. In particular, this can be a common issue for young professionals from South Asian backgrounds.
As a culture, we tend to discourage early dating and teach young people to first focus on their education and self-development. I found that, despite this great demand among South Asian professionals for a personalized introduction service, there really was no one meeting this need. Given my personal, professional and cultural background and experiences, I felt that I was in a unique position to provide value to clients.
From a personal perspective, one of the notions was that I wanted to design a life where I could balance my own family with a career and have impact on people's lives. I found my life partner when I was practicing law. After that, I felt it was time for me to try and identify an opportunity where I could have more flexibility and influence over my team, which I really didn't have in my work as a practicing lawyer.
I believe that being a happily married mother gives me a perspective that is valuable to our clients. I really feel it's important to find something that you really love. Find where there is a need for something that you can do very well. That's a big part of the battle in creating your own venture.
Pravina
(26:01):  That's true. I think you're right. I'm a mother of a 16 month-old baby. I can totally understand.
(26:11):  Congratulations!
Pravina
(26:12):  Thank you. How old are your kids?
(26:15):  We have a son and daughter. They are twins. They are 19 months. I remember 16 months. It's very joyful and it keeps your hands full, as I know that you and all the other mothers out there can appreciate.
Pravina
(26:34) That's right. I totally agree with you. I appreciate the way you're balancing work and life. As a woman, what were the biggest challenges that you faced in your journey as an entrepreneur?
(27:03):  I would say that it's not so much as a woman. On a daily basis, we face challenges here and there. The biggest challenge has been educating the South Asian community that investment of time, energy and money in the process of finding a compatible partner has a far greater long-term impact than expenditure on the engagements and weddings themselves.
It strikes me as short sighted when people choose to spend a significant amount of time, energy and money on the wedding, which is wonderful, but to the exclusion of not investing those resources on finding a compatible partner. As we all know, while a wedding is a wonderful time to celebrate with our families and friends, living a lifetime with a compatible partner is where a fulfilling, meaningful life comes from.
That has been the biggest challenge. As a woman trying to embark on a new venture, try very hard not to deny that you're going to have challenges that a man wouldn't. I think that's a better mindset to have. Women in general tend to have certain strengths more so than men that are helpful in business in terms of relationship building and a collaborative mindset. These are assets for a woman.
I would rather focus on the assets and strengths that women have as opposed to perceived limitations or challenges that men, or others, might throw in their way. I'm always big on finding your strengths and focusing on those as opposed to letting perceived weaknesses or differences stand in one's way.
Pravina
(29:31):  Okay. That's really helpful. I think you are successful in doing that. After a small break, we'll continue talking with Jasbina.
(31:08-34:04) Music Break
Pravina
(34:04):  Welcome back, listeners. Thank you for tuning in. Jasbina, thanks for hanging in there. I really appreciate your time. For women considering starting a new venture, what are the things they need to really concentrate on?
(35:33):  The first thing is as simple as identifying something you enjoy doing that really feeds your soul and then figuring out how to provide value to others by doing it. That's how one can earn revenue as well.
There is one practical consideration with respect to that. That is financing. One needs to determine whether one's venture is very capital intensive, if it requires a lot of financial resources, or whether it's more sweat equity intensive. It might require more time and energy but less financial resources. One of the best business decisions that I made is one that I would highly recommend to other entrepreneurs who have ventures that require relatively little financial capital.
Before embarking on your entrepreneurial adventure, have your finances in shape, via part-time work, savings or funding. Do this so that you can focus your efforts on developing a service or product of the highest quality. That's how you want to start. As an entrepreneur, you don't want to have financial pressures compromise your delivery of a service or product that you're proud to stand by.
From the very beginning, it was important for me to have the freedom to work only with clients whose lives I could add value to. I wasn't willing to take on anyone just to make certain expenses. I think that is very important for your reputation. How you start is important. The first couple of clients or customers that you take on, the treatment and experience that you're able to give them is important. That's one practical consideration.
I know the theme of the show today is what boosts women's confidence. Women should identify their strengths. Each of us has different strengths and weaknesses. Find something to do that really plays to your strengths. Forget about your weaknesses. Play to your strengths. You have to be aware of your weaknesses. What I mean by "forget about them" is to work around your weaknesses.
An example of working around them might be finding a partner or employee for your venture who has complementary strengths. Where your weaknesses lie, the partner excels at those things. Similarly, your partner might not share your same strengths. It doesn't matter because you're bringing that to the table. The whole concept of playing to your strengths really enhances confidence. Hopefully, that's helpful. I know that everyone has different ideas, strengths and ventures in mind.
Pravina
(39:02):  That's great. Thank you very much, Jasbina Ahluwalia. I want to thank you on behalf of Sakhiyan listeners.  Listeners, if you have any comments or questions, email us at sakhiyan@gmail.com. Again, thank you, Ms. Ahluwalia, for being on the show.
(39:48):  It's been a pleasure, Pravina.
Pravina
(39:50):  Thanks.
_____
What do you think?
Would you like to add to the insights shared in the Jasbina Ahluwalia Interview? Share your thoughts in the comments below.
_____