RadioStan Business Of Love – Q&A With Jasbina Ahluwalia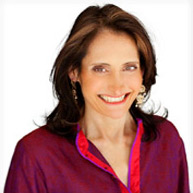 Jasbina Ahluwalia is an is an Indian American Attorney-turned-Entrepreneur, Relationship Expert, Radio Show Host and Matchmaker/Dating Coach.
She is the Founder & President of Intersections Match by Jasbina, the only Premier Full-Service Personalized Matchmaking, Dating / Relationship Coaching & Online Dating Support Firm – For Indian Singles.
Jasbina is also the host of Intersections Match Talk Radio – Jasbina Lifestyle Show, a monthly holistic lifestyle show – conversations with published authors/experts on relationships and health and wellness.
_____
Host
(7:48):  I spoke with Jasbina Ahluwalia, founder of Intersections Match, about how she helps South Asian singles find partners with the latest technology and a little bit of good old-fashioned face-to-face connection.
(8:02):  I'm a lawyer-turned-entrepreneur, a personalized matchmaker and dating coach.
Host
(8:09):  What's unique about your approach and your methods? What makes you different from the more self-directed online matchmakers, such as Shaadi.com or the newspaper matrimonials?
(8:24):  There's one way I would say we are similar, but there are many ways we are different. We are personalized matchmaking, so we're not an online service to begin with. The way I would say we are similar to online site dating is that we expand one's circle, reach or universe. That is also one thing that we do and that makes us unique.
The first thing we do with a client is have a one-on-one personal consultation. It is a comprehensive, interactive and introspective process where we spend about an hour and a half to two hours with a client. We help that person work through their priorities, what they're looking for, where they've been and where they want to go.
We target our questions towards one's values, priorities and life goals. After that consultation, we run a criminal background check, which is something we do for everyone. Then we make a judgment call as to if this is someone who we can offer a customized search plan for. We outline what we feel would be a course of action best suited for that person.
Our search plan is similar to a headhunter recruiter model, where we open up the universe for that person. We have a scout force, who mirror our clients and are men and women mostly of South Asian descent located throughout the country. None of them are working for us full-time, and that is a strength. They are practicing professionals in law, medicine, education, finance and technology that connect us with people who are potential matches for our clients.
The personal ads we run are different from a traditional bio-data ad one might see in a traditional Indian newspaper in a classified section. What we do is quite different. We customize the ads. There's a lot of prescreening involved, and we deal directly with the family. We have relationships with matchmakers throughout the country and we're part of the Professional Matchmakers Association.
There are many occasions where a family posts a profile on behalf of someone on an Indian site. There's nothing wrong with that, but what sometimes happens is that one finds that the family posted it unbeknownst to the client. Sometimes the client may have a love interest that they may not be sharing with their family, which can cause heartbreak or conflicts with the family.
For us, it's really important that we deal directly with the people, even if the family member contacts us initially. The personal consultation is directly with the person so we can figure out what's going on in that person's life. We make sure that everyone we deal with is serious about finding a relationship for themselves.
Host
(11:57):  How do clients meet each other? How do they get to know each other? Does your organization foster the relationship in the beginning? Do you make suggestions based on the person's profile?
(12:18):  We literally make the arrangements for them. It can be a drink or a lunch meeting. We tend to stay away from a big setting like dinner for the first date to take the pressure off and to retain a casual atmosphere for the people. One of our big things is preconceived notions.
I personally feel like one of the things that get in the way of effectively dating is that we all, as human beings, carry around preconceived notions. If someone went to Brown, then it gets assumed that all people who went to Brown are like a certain way. There are certain connotations that we have, sometimes positive or negative.
It gets in the way of us really getting to know someone in terms of them as an individual. For that reason, we really like to stay away from giving bio-data information before the introduction. We like to keep the spontaneity and organic nature of letting things unfold by sitting across from someone and conversing. Those are in-person introductions, and largely, our introductions are in-person.
For those clients who are meeting others nationwide, some of them are ready and willing to travel for a first introduction. Others prefer doing a webcam session or video chat, so they can see the person and speak with them. It works well for people in different cities.
Host
(13:56):  Do you feel that being matched so strategically takes away from the romance and the excitement of falling in love?
(14:05):  I think the romance and excitement of falling in love is truly getting to know someone and letting things unfold. In that sense, it doesn't take away from the experience. While we're prescreening in terms of certain criteria, we don't share it with our clients. If they know they're meeting someone through us, the essentials are there, so they don't have to worry about that.
At the same token, sometimes you know so much about someone before meeting them. We stay away from that by not giving a whole resume or bio-data before that introduction. It's kind of the best of both worlds, having that anticipation and excitement of meeting someone and getting to know them organically.
One thing that happens with online dating is that sometimes people misrepresent themselves. A guy says that he's 5'11", and he shows up and he really is much closer to 5'8", similarly with weight. Both men and women use old pictures and then show up looking quite different. In terms of those misrepresentations, obviously we don't run into that with our system.
Host
(15:17):  You mentioned earlier how oftentimes we kind of get in our own way of finding the person who could possibly make us really happy. Do you ever find yourself counseling people?
(15:27):  We do a lot of dating coaching. I think everyone could use dating coaching. It's so hard for everyone to get outside of ourselves. We're presenting ourselves in ways that are not always what we intend. Sometimes we're surprised at what someone might be picking up from that.
Host
(15:49):  How do you define a successful match? What are your criteria?
(15:53):  The clients that come to us are actually pretty selective people. They're great on paper or off-paper. If they wanted to get married tomorrow, a lot of them could just pull a trigger and make that happen. They have a lot of things that people are looking for.
When people come to us, they're not looking to get married tomorrow. They're coming to us for the process. While they can get dates, it's not easy for them to find people who have real potential for a relationship. That's what we specialize in. We help them get to know someone and finding people who have real potential.
To me, a successful match is when a client walks away saying, "Okay, we really clicked." Then again, maybe they say, "Okay, maybe the chemistry wasn't there, but I know who I am and understand what I'm looking for." That's reflected by the matches that they're getting. For us, it's bringing the quality of matches that we really specialize in.
Host
(17:12):  What do you see as the future of matchmaking, like Skype and webcams? What do you see happening in the next 10 to 50 years?
(17:20):  That's an interesting question. Matchmaking is pretty much here to stay. I think there's a fundamental need for people to find love and partnerships. As we continue to get busier and busier, especially with highly accomplished people who have a lot going on, the attraction to outsourcing the legwork is here to stay as well. I think it's interesting you mentioned the webcam.
I think technology is an amazing tool. The personalization we offer is something I don't foresee being replaced. I think human contact is essential and universal. In that sense, it all looks very promising in terms of matchmaking being here to stay. You can even see, with the recent downturn in the economy, people were more worried about survival, and luxuries took a back seat.
What actually happened with matchmaking is that people realized that it was more important to invest in it to help themselves. Even though people couldn't control the recession, it forced them to look towards relationships and what's important in their lives. A lot of people chose matchmaking because it became something that they could control during a time of chaos.
Unfortunately, we'll probably go through an economic downturn again in the future, but then I think matchmaking will still probably do well, as history has shown. I think the future looks very good.
_____
What do you think?
Would you like to add to the insights shared in the Jasbina Ahluwalia Interview? Share your thoughts in the comments below.
_____