Naansense Radio Aparna Kothary Interview – Q&A With Jasbina Ahluwalia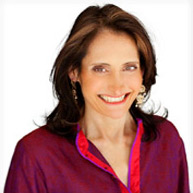 Jasbina Ahluwalia is an is an Indian American Attorney-turned-Entrepreneur, Relationship Expert, Radio Show Host and Matchmaker/Dating Coach.
She is the Founder & President of Intersections Match by Jasbina, the only Premier Full-Service Personalized Matchmaking, Dating / Relationship Coaching & Online Dating Support Firm – For Indian Singles.
Jasbina is also the host of Intersections Match Talk Radio – Jasbina Lifestyle Show, a monthly holistic lifestyle show – conversations with published authors/experts on relationships and health and wellness.
_____
Aparna Kothary
(00:01):  Welcome back to Naansense Radio 88.1 FM in College Park, Maryland. We have our interview for today. We are very lucky to have with us today, Jasbina Ahluwalia of Intersections Match, the only national elite personalized service for singles of South Asian descent.
Here's a little bit about Jasbina. She is a former practicing lawyer and holds a graduate degree in Philosophy. She can relate first-hand to the demands and challenges facing her clients. Jasbina can also relate to the challenge of juggling professional, social and personal demands. She is a second-generation Indian-American raised in the US and has a unique understanding of the successful blending of Indian-American cultures. She is based in the Bay area. Thanks so much for being with us today.
(0:48):  It's a pleasure. I'm glad to be here.
Aparna Kothary
(0:50):  Can you first start out by telling us a brief overview of what Intersections is?
(0:57):  Intersections Match is the only national elite personalized introduction service for singles of South Asian descent. The mission of the company is actually broader than personalized introductions, and includes thought leadership and spearheading a dialogue in the South Asian community. The emphasis is on relationships and health and wellness, which I believe are two areas that strongly contribute to meaningful and fulfilling lives.
To further this mission, I host a radio show that focuses on relationships as well as health and wellness with published authors and experts. As a relationship expert, I also moderate relationship Q&A telecoms, write relationship Q&A columns and publications throughout the country, as well as moderate in-person relationship Q&A sessions with community organizations such as NetIP, Industry Women Leaders and the Indian Community Center.
Of course our bread and butter is serving our clients. As a relationship expert and matchmaker, I also serve our clients by conducting personal consultations, feedback sessions and dating coaching sessions. I also communicate with our nationwide scouts and other matchmakers throughout the country. I always get the question from people asking how our services work.
One of the things that people find interesting is our scout model. We have scouts throughout the country, including DC, San Francisco Bay area, Boston, Denver, New York, Philadelphia and Chicago. The scouts work in various fields and are not our full-time employees.
They are doctors, lawyers, grad students, engineers, techs and financiers, and in their free time they assist us with searches on behalf of our clients in different ways. This includes canvasing their personal and professional circles for matches for our clients, attending social events in their respective cities and hosting mixers. That's a thumbnail sketch of what we're all about.
Aparna Kothary
(3:10):  You come from a legal background. My first question is, what motivated you to start this?
(3:21):  That's a great question, and it's one I get often. For quite some time, I had wanted to pursue an entrepreneurial venture that was aligned with my values and principles and focused on helping people in a high-impact way. As a second-generation professional Indian-American woman raised in the US with an understanding of the blending of Indian and American cultures, I knew there was a need for someone in the South Asian community who could relate first-hand to the challenges facing a lot of people looking for their significant other.
My first-hand experience motivated me to create a premium service as a result of my personal experiences searching for a life partner while I was practicing law. I knew there was a demand for this personalized service to assist selective professionals in all different industries in navigating this important life decision, which sometimes gets relegated for a lot of us who live busy lives. There are a lot of professionals having difficulty balancing their professional life with their personal life.
In particular, this can be a common issue for young professionals of any age from South Asian backgrounds, given that our culture tends to discourage early dating and teaches young people to first focus on their education and self-development. I noticed that this service didn't exist and no one was meeting that need.
With my professional and personal experiences, along with my background, I felt that I was in a unique position to be able to provide value to clients. From a personal perspective, one of the notions I had was that I wanted to design a life where I could balance family with a career and still have impact on people's lives. After I found my life partner, I personally felt it was time for me to try and identify where I could have more flexibility and influence of my time. I really didn't have this when I was practicing law. That's pretty much my story.
Aparna Kothary
(5:53):  You talked about your personal life. Did you use the tools that you use in Intersections with other people? Did you use that to find your personal mate?
(6:04):  Interestingly, I guess the answer to that is yes and no. "No" is the easy one. Intersections Match did not exist when I was looking for my life partner. I was practicing law at the time. The easy answer would be no in that sense, but a deeper answer is that I would say yes in a lot of ways.
One of my big things is to go internal before you go external. Get a sense of who you are, where you've been, where you're looking to go, what kind of person you're looking for and why. Those are things that I really took the time to figure out. I was like many second-generation Indian-Americans, I was born to a great family that happened to be headed by parents who had an arranged marriage.
They continue to have a great marriage. I don't have any issues with arranged marriages and I know there's a whole continuum of them. For me personally, it wasn't the way I wanted to go in terms of my personal search for a life partner. I didn't have any role models in dating for my own personal life, and a lot of my peers did.
I grew up like many second-generation Indian-Americans in a mainstreamed way. I was active socially with Indians and non-Indians, and I felt like my learning curve in terms of dating and relationships is different than a lot of my friends. I also say that the whole continuum of dating for second-generation or even third-generation Indian-Americans is sort of like "Don't ask. Don't tell." Then they say, "Don't date. Don't date. Don't date. Okay, get married."
From a personal perspective, I could relate to those opposite terms and everything in between. Like a lot of Indian-Americans, I focused on my studies and activities. Relatively later in life, I realized that I needed to start focusing on a serious relationship for myself and that a life partner is a big deal. I spent some time thinking about what was important to me and dating to get a sense of the whole landscape.
In that sense, I think that definitely going internal before you go external, identifying what is important to you and being very open-minded about meeting different people is important. I know when I was dating, I enjoyed it. It was like an adventure with the idea of meeting someone and being open to others.
Aparna Kothary
(9:30):  Right. You said to keep an open mind. Does Intersections also have non-Indians?
(9:36):  Yes. Here's what's interesting. We actually started out not exclusively with Indian clients, but we then saw such a great demand among South Asians and we were the only ones doing it. We went ahead and focused on just South Asian clientele early on, but of our clientele, we have a lot who are open to meeting all different ethnicities, as well as clientele who prefer to meet just other South Asians.
It's a mixed bag in that sense, but because we have that former group who are very open to meeting people of different ethnicities, I would say that we have a network of non-South Asians as well. We have relationships with matchmakers throughout the country and serve non-Indian descent, along with some Indians. We sometimes make introductions that way as well.
We're the only ones that are doing this. I've been involved with the Matchmaking Institute, which is a network of matchmakers in the country. We are the only ones that have a majority serving the elite South Asian community.
Aparna Kothary
(11:00):  What exactly is an elite Indian?
(11:05):  The service is elite. That might be misleading. I think "elite" can be a loaded term for some people. For us, we provide a premium, upscale, high-level service for clients. We don't have one prototype client in terms of all of our clients being in one industry. That's not what we're about. What we strive for is a level of service that is of an elite nature.
Aparna Kothary
(11:39):  Okay. The elite is about your organization and not the people.
(11:43):  I would say that we are a personalized service, so it's sort of a high-end offering in the dating/relationship realm. What that means is that our clients tend to be highly educated, which a lot of Indian-Americans are in this country. It's not super-surprising as a demographic. They are all different ages from 20 through 60, both men and women, and aren't differed in the services that are offered to them.
It is a premium offering and, for that reason, we do have people on the higher end of the income spectrum. There's not a strict cutoff in terms of income level.
Aparna Kothary
(12:40):  I have a question related to what we were talking about before about looking outside of the Indian-American group. Do people come to you with an interest in same-sex relationships or marriages, and do you offer coaching or matchmaking in that sense as well?
(13:00):  Yes, that's a great question. We are constantly evolving in response to demand that we're facing and how we can grow. At this moment in time, we don't offer services tailored to same-sex relationships. A big part of that is because I don't feel that we have a unique value-add in that way. Looking to the future, I can very well see us hiring someone who can render dating coaching services at a high-end level for this particular service.
We aim to do a really high level of service. I would want to hire someone who had first-hand experience with same-sex relationships and understands it in an intimate level, rather than glossing over different subtleties that might exist there. For that reason, it's definitely not a judgment value in any sense of the word in terms of the fact that we don't currently offer those services. It's more a sense of wanting to be very responsible in offering a high-end service in that regard when we do offer it.
Aparna Kothary
(14:22):  That absolutely makes sense. I wanted to get your opinion on some of the root issues when we talk about being at this age where the aunties are asking you at weddings, "Oh, have you found someone yet? When is it your turn?" Why do you think our society is so focused on marriage and settling down at a certain time? If you've passed that age, you're kind of looked down upon. In your experience, why do you think there is so much of an emphasis on this?
(14:59):  It's interesting, but I think since we are in this culture, we feel it more. I'm going to speak from an Indian-American point of view. I would say that in the Indian community, the age at which eyebrows start being raised or people start getting nervous happens a bit earlier than mainstream. The late 20s for some Indians would be considered as kind of on the edge of where they would start to feel anxious about marriage, and for mainstream culture it seems closer to the 30s.
There is some overlap in terms of what I see with non-South Asians with families getting nervous. If I could speculate, I think some of the reasons are that South Asians are a family-oriented culture. I know that gets tossed around a lot, but I see it pretty intimately in terms of not only how important family can be in our culture, but also the role family tends to play in an individual's life at a later age than is typical for mainstream. I think part of it might be that.
The family tends to be more involved in a 29 or 32 year-old Indian-American's life than is typical for a mainstreamed American. For a lot of Indians, we grew up with tons of family friends, and sometimes that gets exaggerated because of all the aunties and uncles that exist, either related or not. It's hard for me to distinguish sometimes between mainstream American and Indian-American. These are my speculations in terms of what I think could be happening there.
I think the Indian society tends to be class-conscious more so than here and it goes towards marital status and how many kids you have. Those are some of my speculations about that.
Aparna Kothary
(18:19):  Thank you for sharing your perspective with us. In closing out, thank you for spending some time with us today. I was wondering if you could leave us with maybe three quick tips you have for people who are looking or are in that mindset?
(18:39):  Sure. The first one that I mentioned before is to go internal before you go external. Really get a handle on what is important to you. This will evolve as you meet people, which is great. It's a process that I think evolves, so it's not static but dynamic. Gaining self-awareness is key.
For our personal consultations, we have a whole raft of questions that we ask people. I typically get a lot of people who say, "Wow, I've never thought about that before. No one has ever asked me that before." It is important to think through what's important for you.
Second, be very open-minded that who you could end up with could be in a package that you may not have envisioned at this point or in the near future. That is important.
Third, your expectations in terms of a partner and other people in your life, try to get a handle on what is important to you. Think in terms of your values and priorities. What may be not quite as important to you, but might be either being imposed on or you're just not able to separate from other people's expectations. This is a great time to start.
We are a family-oriented culture, and if one doesn't get a handle on that and get an understanding with a partner about that, it can create problems. A lot of people like to be part of things. I think it's good to really have an understanding of who you are. It's good to have a handle on where your expectations and values may or may not be in sync with the people around you.
Aparna Kothary
(20:57):  Thank you very much. We really appreciate you taking the time to speak with us today. If anyone is interested in more information, we have posted the link on our blog. Please check it out. Thanks so much, Jasbina.
(21:12):  Wonderful. Have a great night.
Aparna Kothary
(21:20): That was Jasbina Ahluwalia of Intersections Match. Enjoy.
_____
What do you think?
Would you like to add to the insights shared in the Jasbina Ahluwalia Interview? Share your thoughts in the comments below.
_____